Province 4
Sahara Club Collects Rs 5,10,703 From Deusi-Bhailo
Sahara Club Collects Rs 5,10,703 From Deusi-Bhailo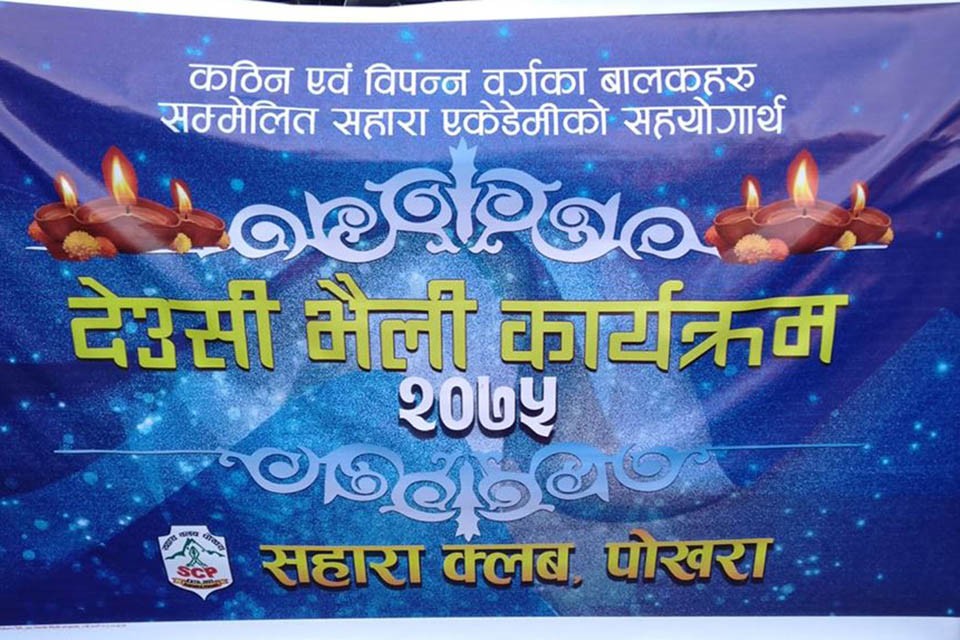 Sahara club, Pokhara has collected Rs 5,10,703 from Deusi-Bhailo.



Club president Keshab Bahadur Thapa informed that the money was collected through Deusi-Bhailo performed by club members and volunteers in Pokhara.



The collected money will be used for Sahara football academy, which is located at Dobilla, Pokhara. 



The club has 28 kids in its academy.
4th Jhapa Gold Cup Kicks Off; Jhapa Beats Sahara Club