Province 4
Kaski: Lamachaur Cup Kicks Off In Pokhara
Kaski: Lamachaur Cup Kicks Off In Pokhara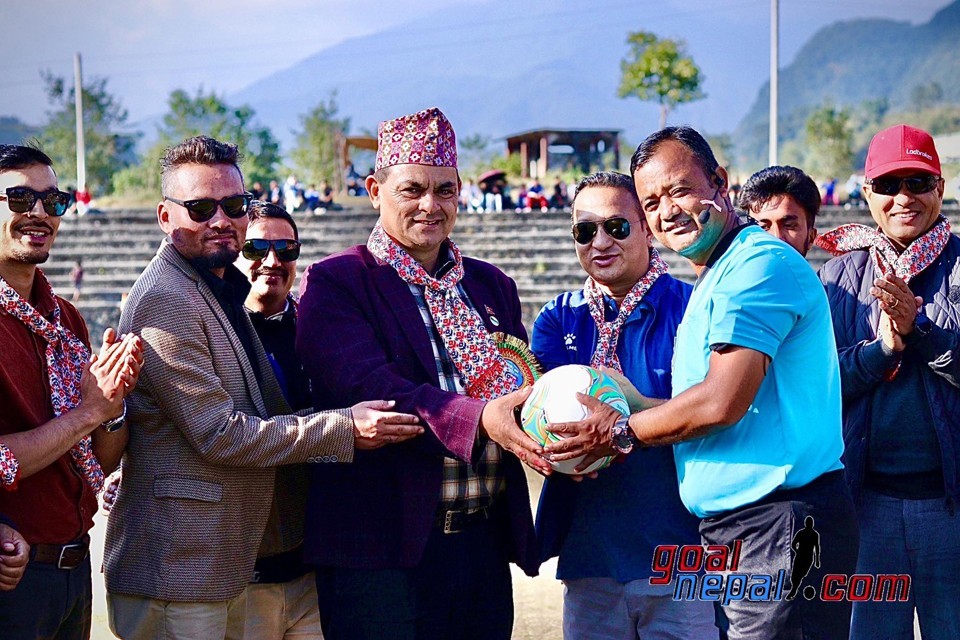 The Lamachaur Cup Open Knockout Football Tournament, organized by LC Brothers United in Lamachaur-19, Pokhara, kicked off on Sunday.
In the opening match of the inaugural tournament at the Gosteghat Football Ground, Nepal Police Gandaki Province displayed their dominance by defeating Chyama House Ratnchok with a commanding score of 7-1. Ashish Tharu and Deepak Gurung each netted two goals for Nepal Police, while Keshar Baram, Shishir Tharu, and Kiran Gurung contributed one goal each. Tutun Gurung managed to score the solitary consolation goal for Chyama House.
In the second match, Bania Brothers Lamachaur secured a thrilling 3-2 victory over Vishnu Paduka Hemja. Goals for Bania Brothers were scored by Prajwal Gurung, Mukund, and Abhishek Rana, while Sanjok KC and Sanjay KC found the net for Vishnu Paduka, albeit falling short of saving their team from defeat.
The tournament's ultimate victor will be rewarded with a substantial cash prize of 2 lakhs, in addition to claiming the championship title. Meanwhile, the runner-up will receive a certificate, medal, and trophy, along with a prize of 1 lakh. The organizers have also announced that commendable prizes will be presented to the standout players in the competition.
POKHARA STADIUM - 10% WORK IS STILL LEFT