Province 4
Gorkha: Matchweek Two Completed In 8th Ocean U-13 Cup
Gorkha: Matchweek Two Completed In 8th Ocean U-13 Cup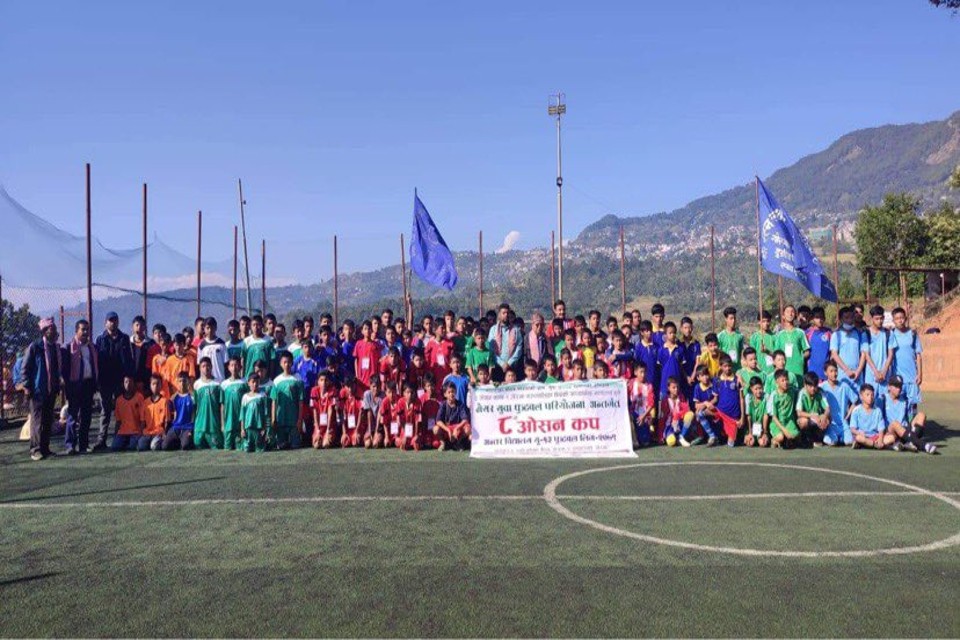 Gorkha - Matchweek two has been concluded in the eighth Ocean Cup U-13 Inter-School Tournament. St. Josephs, Laxmi Community, Gorkha Modern and Old Capital registered wins in the second matchweek.
St. Josephs defeated Ratna Laxmi Ma. Vi 8-0, Laxmi Community defeated Tara Ma. Vi. 8-2, Gorkha Modern English School defeated Mahalaxmi Ma. Vi 2-1 while Old Capital defeated Suryamukhi English School 12-0.
The tournament is being held under the Gorkha Mayor Youth Football Development Programme.
A total of ten school teams are participating in the tournament.
Gorkha Municipality is supporting the tournament organized by The Ocean Club.