Province 4
Teams Confirmed For 20th Aaha! RARA Gold Cup
Teams Confirmed For 20th Aaha! RARA Gold Cup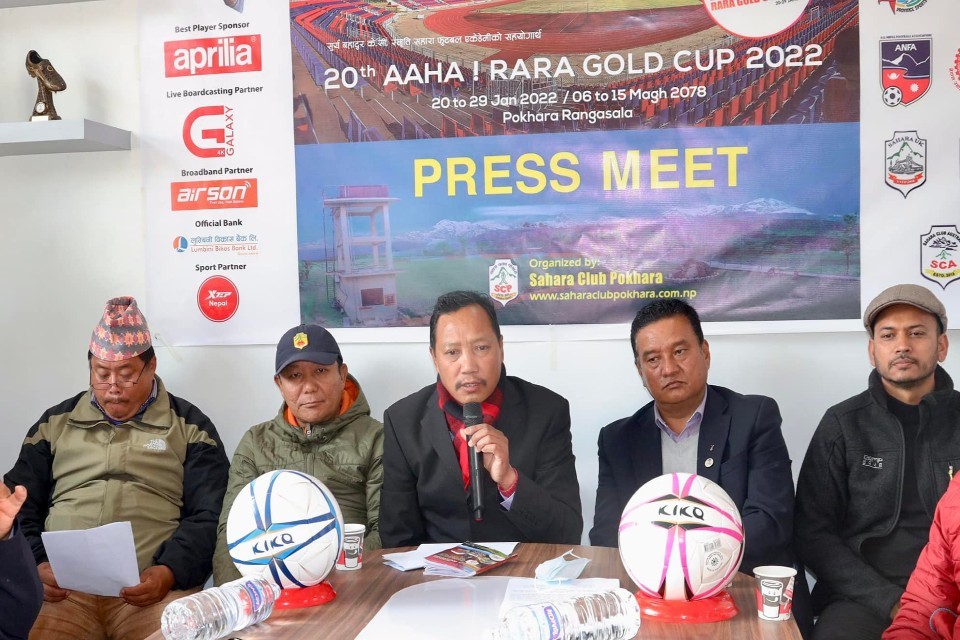 Ten teams have been confirmed for 20th Aaha! RARA Gold Cup.

Organizers, Sahara Club confirmed the name of the participating teams on Monday.

The prestigious tournament is kicking off on January 20 till 29th at Pokhara stadium.

The participating teams are:

1) Sankata Club
2) Nepal Police Club
3) Three Star Club
4) Nepal APF
5) MMC
6) Machhindra Club
7) Tribhuwan Army FC
8) Himalayan Sherpa Club
9) BYSC USA
10) Sahara Club

The winners will get Nrs 10 lakh. Club president Suraj Gurung and other officials requested all fans to enjoy the matches at Pokhara stadium.
Sahara Club President Suraj Gurung Talking About 20th Aaha! RARA Gold Cup