Province 3
Kathmandu: 1st Liberty Cup 2075 Kicks Off
Kathmandu: 1st Liberty Cup 2075 Kicks Off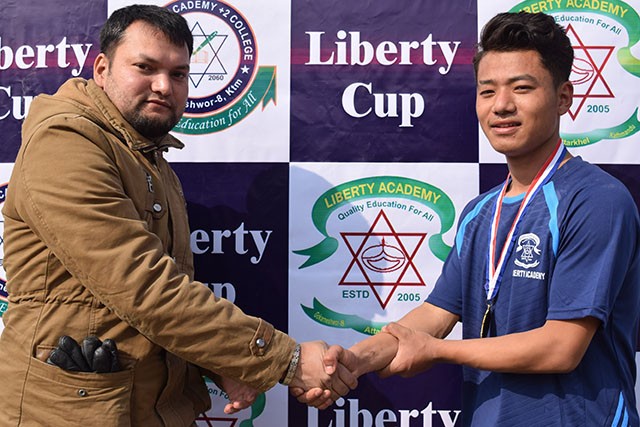 1st Liberty cup inter school boys/girls football tournament got underway in Kathmandu on Friday. 



Samata school defeated hosts Liberty academy (team B) 3-2 on penalties in the opening match. 



CDA defeated GLA 6-0, Jeevan Tara defeated NEPS 2-1, Lord Buddha defeated Him Shrinkhala 5-0 and Shangrilla defeated Chahari Sikchya Sadan 3-0 in other matches. 



In girls category, Shangrilla defeated Samata 2-0 and Liberty defeated Charles Darwin 3-0. 



Earlier chief guest MP Krishna Rai and special guests ward number 8 chair person Manoj Dhungana inaugurated the championship, which has a winning purse of Rs 20,000.