Province 2
Hosts Chandrapur Wins Title Of Dy Mayor Women's Championship
Hosts Chandrapur Wins Title Of Dy Mayor Women's Championship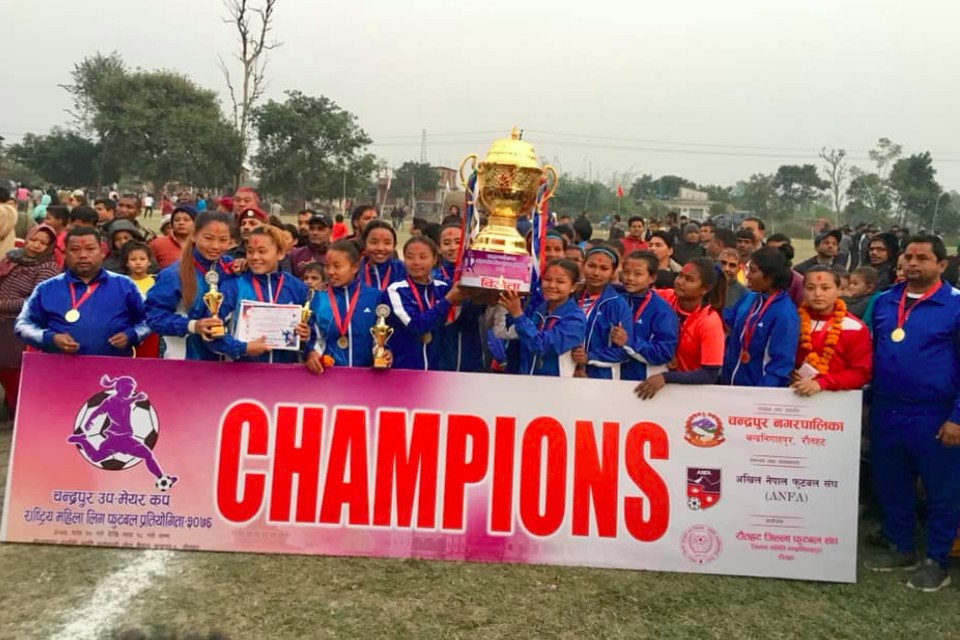 Hosts Chandrapur defeated Waling municipality on penalties to lift the title of deputy mayor cup football championship at Chandrapur, Rautahat.

Both teams played 0-0 draw in the regulation time before inviting a spot kick battle.

Chandrapur goalir Sapana Rai became the player of the final match and received Nrs 5,000 cash.

The champions received Nrs 3 lakh and runners up team got Nrs 1,50,000.

Chandrapur mayor Ram Chandra Chaudhary, Dy Mayor Ramrati Chaudhary, Waling dy mayor Kabita Tiwari, ANFA officials, Chapur DSP Hem Bahadur Shahi and other guests distributed prizes to the winners.