Province 1
Bhusan Subba Adjudged MVP; Receives Nrs 1 Lakh
Bhusan Subba Adjudged MVP; Receives Nrs 1 Lakh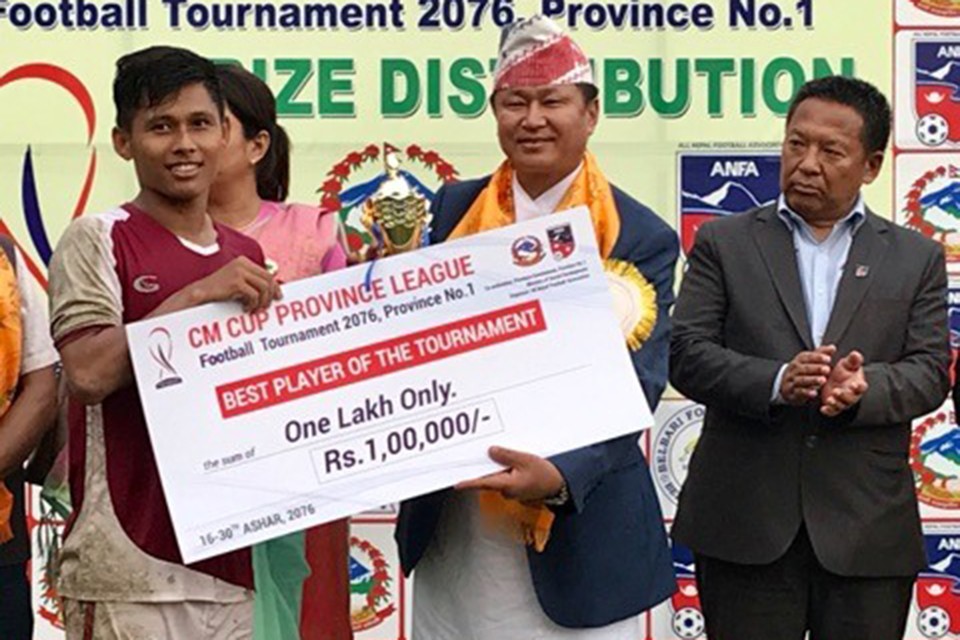 Bhusan Subba has been adjudged the most valuable player of province 1 CM league football tournament.

Subba, from Belbari FC, received Nrs 1 lakh.

Belbari FC lost the final match 2-1 to Sainik youth club, Jhapa at Dharan stadium on Tuesday.

The champions received Nrs 5 lakh and runners up team got Nrs 3 lakh.