Province 1
Panchthar: Kirat Gold Cup From Mangsir 14
Panchthar: Kirat Gold Cup From Mangsir 14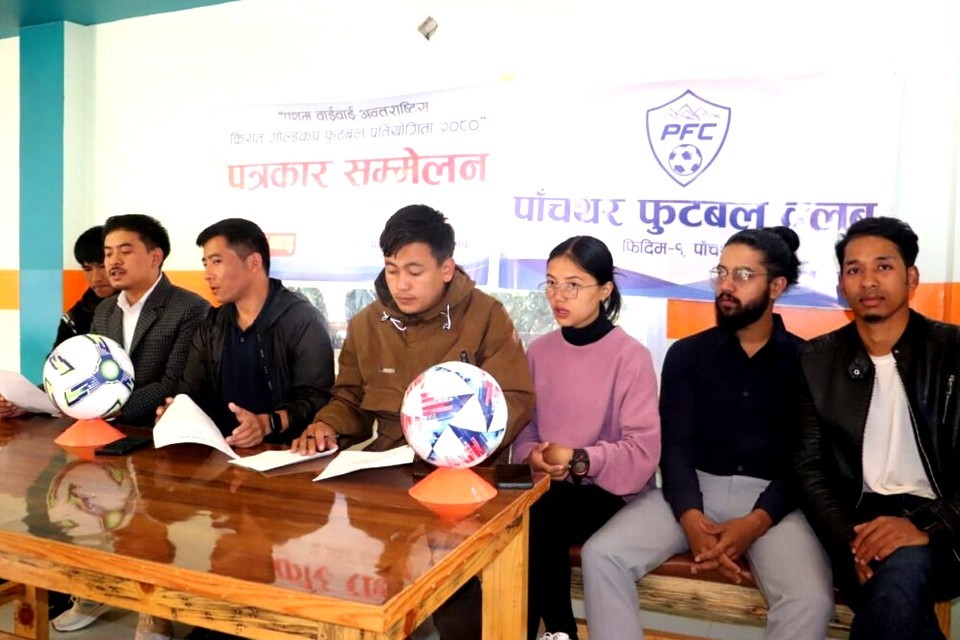 Waiwai International Invitational Kirat Gold Cup Knockout Football Tournament is going to be held from 14th of Mangsir in the organization of Panchthar Football Club, Fidim-9, Panchthar.
The organizer informed that the necessary preparations for the competition to be held at the playground of Fidim Mavi located in Panchthar are in the final stage. The final match of the tournament will be held on November 23, in which a total of eight teams from Nepal and India will participate.
Anurag Kepchaki Magar, president of the organizing club, informed that the winner of the competition, which will be the main sponsor of Wai Wai Noodles, will receive a title and a cash prize of 4,04,444 rupees, while the runner-up will receive a trophy, medal and certificate along with 2,02,222 rupees.
The organizing chairman Kepchaki also informed that the Kirat Gold Cup, which is the highest amount of money and the first international invitational football tournament of Panchthar district, will be spent around 51 lakhs.