Province 1
Third Birtamod Veterans Cup From Magh 13
Third Birtamod Veterans Cup From Magh 13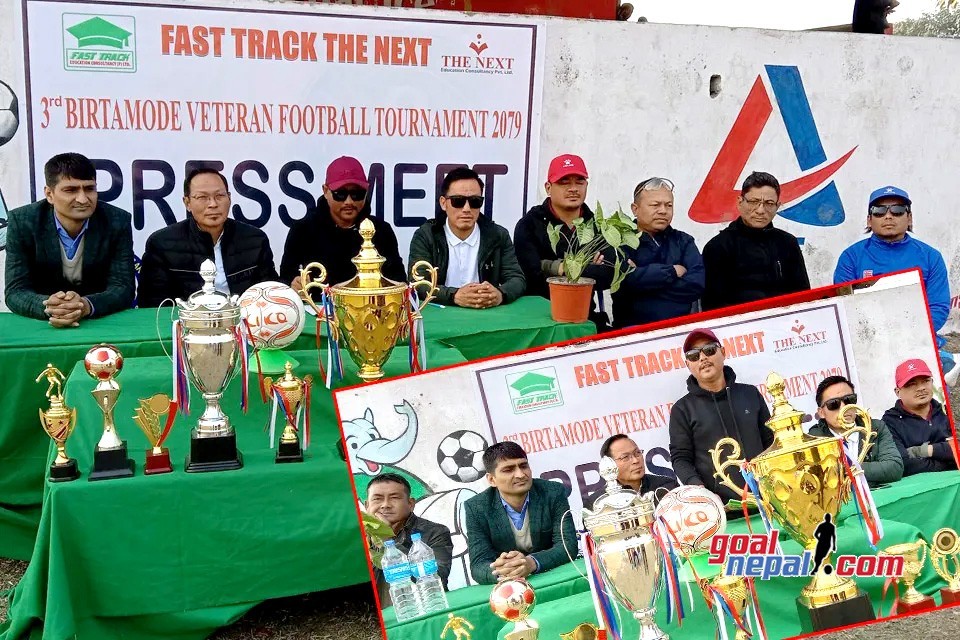 The third edition of the Birtamod Veterans Football Tournament is going to be held from this 13th of Magh. The organizer Birtamod Veterans Football Club organized a press conference and informed about the competition.
According to club president Kiran Thapa, 10 teams will participate in the provincial level competition. Similarly, Thapa said that the title sponsor of the competition this time is Fast Track The Next Education Consultancy.
According to him, Mills Veteran Biratnagar, Hamro Veteran Itahari, Dharan Veteran, Damak Lakhanpur Veteran, Dharampur Veteran, Dudhe Veteran, Kankai Veteran, CBC Veteran Chandragarhi, Dhulabari Veteran and the organizers Birtamod Veterans Football Club will compete in the state level tournament. The winner of the competition will get 1 lakh 1 thousand 111 cash, trophy, medal and certificate, while the runner-up will get 51 thousand 111 cash, trophy, medal and certificate, said club treasurer Jhalak Singh Rajwanshi.
Vice President Ganesh Subba said that the man of the match of each match at the Domalal Rajvanshi Stadium in Birtabazar will get 1,500 cash, while the best keeper, defender, strike and man of the tournament will get 2,000 cash. Jalkumar Gurung, a social worker and president of Jhapa FC, insisted at the press conference that it is necessary to play football at a declining age to maintain a healthy life and maintain physical fitness.
On behalf of the main sponsor, Indra Khanal expressed his happiness to be associated with veterans. It is said that the estimated cost of the tournament will be 15 lakhs.