Province 1
Focus-16 Win Surya Bahadur Somyahang Memorial Cup
Focus-16 Win Surya Bahadur Somyahang Memorial Cup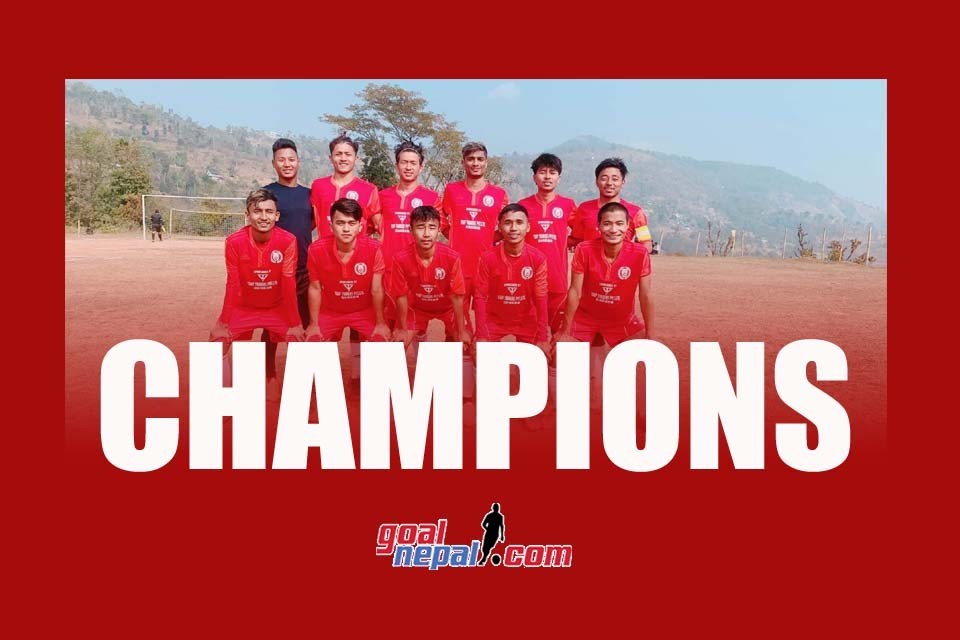 Focus-16, Dharan, Sunsari won the title of Late Surya Bahadur Somyahang Memorial Cup Open Knockout Football Tournament held here as part of Mini Sports Festival. Focus-16 managed to win the title by defeating Mirmire Youth Club, Tamaphok 3-0 in Sankhuwasabha's Chainpur-10, Kharang, Khalte local playground.
Focus-16, who became the winners, received a cash prize of Rs 1,11,111 along with the title, while the runners-up Mirmire was forced to settle for Rs 66,666.
Similarly, the women's football title was won by Yakkha Chowk Football Club, Mamling. In the final, Yakkha Chowk defeated Sayapatri Club, Mulgaon 1-0 and became the winners.
The winners of the women's side, Yakkha Chowk, received a cash prize of Rs. 33,333 along with the title, while the runner-up, Sayapatri, was received Rs. 22,222. In the closing program of the competition organized by Sri Kiran Jyoti Club, Chainpur-10, Kharang Khalte, Sankhuwasabha, the organizing club honored various supporting organizations and personalities and expressed gratitude and thanks.