Province 1
Four Matches Played In Province 1 Men's Football Qualifying
Four Matches Played In Province 1 Men's Football Qualifying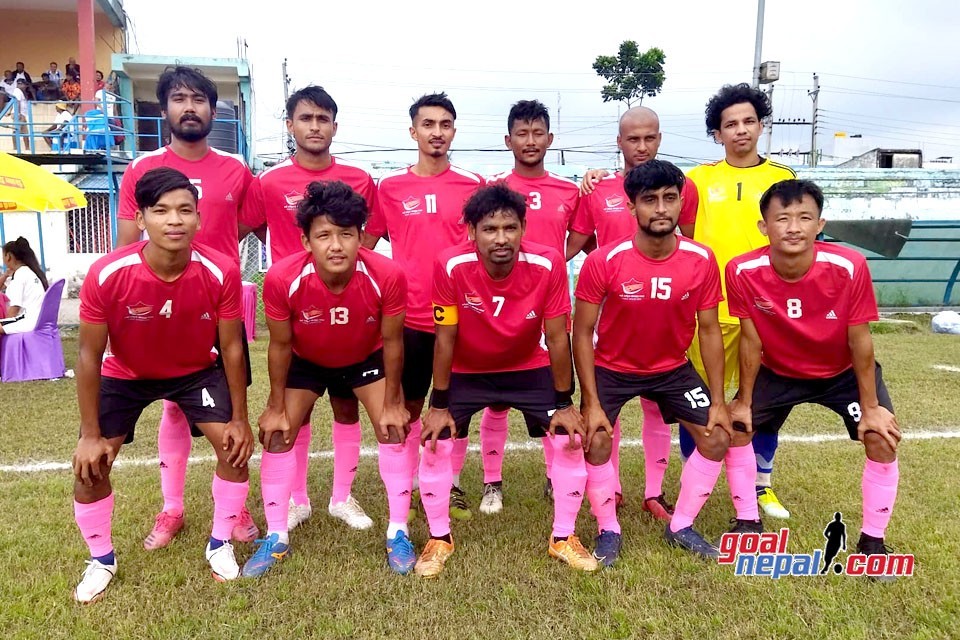 Morang, Dhankuta, Sankhuwasabha and Bhojpur have won the Province number one men's football qualifiers first-round matches for the ninth National Games to be held in Pokhara. On Wednesday, Morang entered the quarterfinals after defeating Khotang 1-0 in the first match at Shahid Stadium in Biratnagar, Morang.
In a very exciting game, victory was ensured for Morang by the only goal scored by team captain Ksmal Khawas of n the ninth minute of the game. In the second match on Wednesday, Dhankuta defeated Panchthar 3-2 and managed to reach the quarterfinals.
In the sun at 11 o'clock in the day, both these teams could not play as well. In the 34th minute of the game for Dhankuta, team captain Buddha Chemjong scored the first goal, while for Panchthar, in the 40th+1st minute, Nirdesh Rai scored the equalizer.
Dhankuta will play Sunsari in the quarterfinals. Similarly, in the third match, Sankhuwasabha defeated Tehrathum 2-0, confirming the meeting with Okhaldhunga. In the 35th minute of the game, Jeevan Rai gave Sankhuwasabha a 1-0 lead.
Sankhuwasabha scored another goal in the 74th minute, Jeevan Magar's goal, which confirmed the victory of Sankhuwasabha. Similarly, in the day's last match, Bhojpur defeated Udaypur 4-2 and entered the quarterfinals.
Bhojpur will meet Ilam in the quarterfinals.