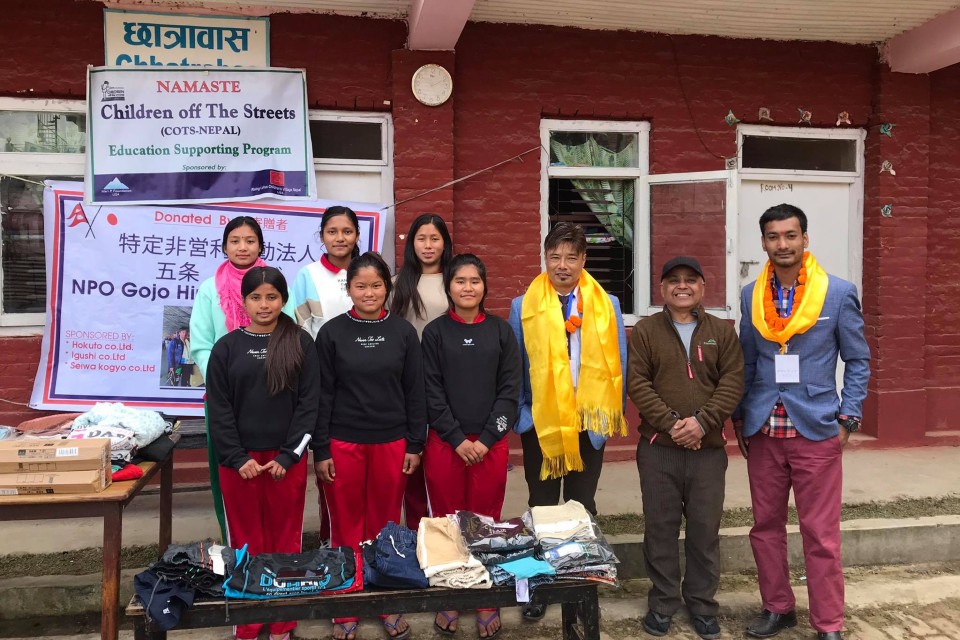 Former national team interpreter Roshan Tuladhar recently handed over sporting gears, warm clothes to two social organizations in Kathmandu.

Tuladhar - who had worked as Japanese language interpreter for coach Gyotuku Koji - handed over the gears provided by Japanese supporting hands to Paropakar Sansthan and Chindren off the streets.

The gears were provided by NPO Gojo Hiroki Ikeda Group.

The group also handed over gears to Sahara club, Pokhara last week.