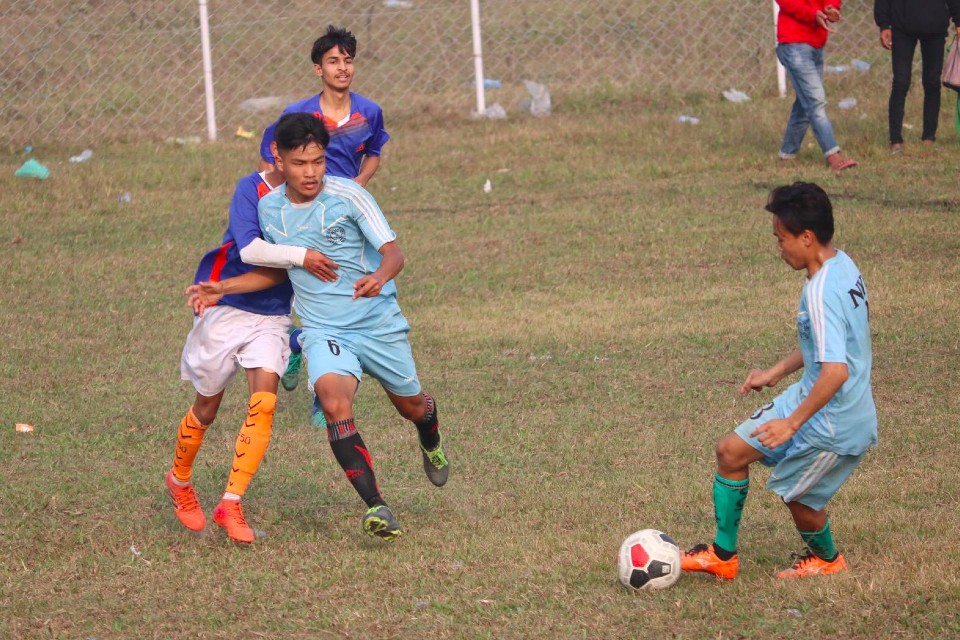 Hosts Chatya Sha and Young Star FC won their respective matches in Chatya Sha knockout football championship in Jhapa.

In the first match, hosts Chatya Sha defeated Sirjanshil club, Sundar Haraicha 2-1 at Chulachuli sports field on Tuesday.

Ranjit Pariyar and Samir Rai scored apiece for the winners. Sushil Khadka scored a consolation goal for the losing side. Goalie Niran Rai became the player of the match.

In another match, Young Star club defeated Nawadip yuwa club Madhumalla 2-0. Bartaman Rai and Rahul Rai scored apiece for the winners.

The championship has a winning purse of NRs 50,000.



JALTHAL FC JHAPA ENTERS SFs 2nd BHAGIMAN MEMORIAL CUP