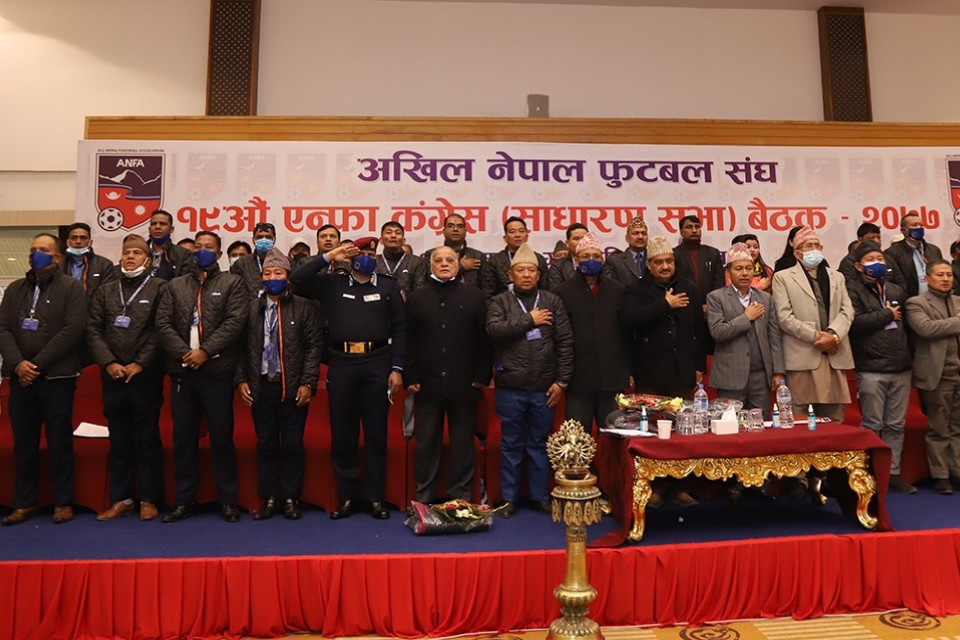 The 19th Congress of All Nepal Football Association has concluded at Sanepa, Lalitpur on Tuesday with various decisions ratified.

The congress ratified the decisions made by exco meeting held at ANFA complex on Monday.

Mainly, the congress has ratified the proposal of budget estimation, full membership provided to three districts, Khotang, Manang and Nawalparasi (East) and endorsed decisions made on several physical infrastructures being constructed across the country.
ANFA spokesperson Kiran Rai said that the congress also endorsed the calendar made by the association.
Earlier, chief guest sports minister Dawa Lama inauguarted the session. ANFA president delivered his welcome speech and thanks participants for their involvement.

NSC member secy Ramesh Silwal, ANFA officials, representatives from ANFA affiliated districts, officials from A, B, C division teams and the officials from various association within the governing body were present in the congress.