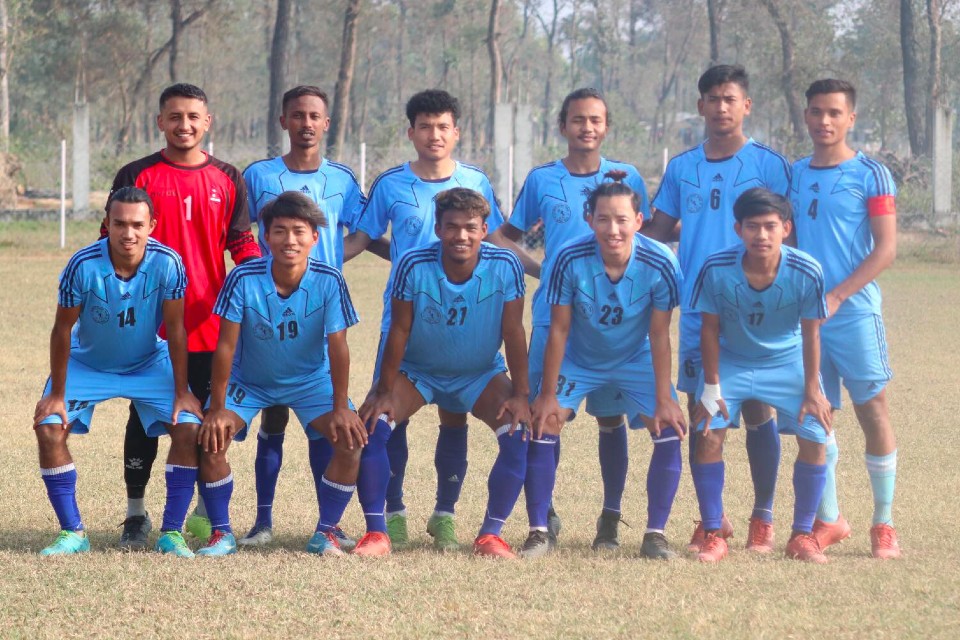 Chatya Sha knockout football championship got underway at Dumse, Chulachuli sports field on Monday.

Urlabari XI and Pandajungi FC won their respective matches in the opening day.

Urlabari XI defeated Chulachuli XI 2-1 in the opening match. Robert Ghimire and Sagar Limbu scored apiece for the winners. Prabin Rai scored one for Chulachuli. Aashish Limbu became the player of the match.

In the second match, Pandajungi FC defeated Dharan Lahure FC 4-1. Bishal Limbu, Roshan Dhimal, Umesh Karki and Bikram Rai scored apiece for the winners. Yam Lawati scored one for the losing side.

According to tournament coordinator, Laxman Ghimire, the championship has a winning purse of NRs 50,000. Runners up team will get NRs 25,000.


JALTHAL FC JHAPA ENTERS SFs 2nd BHAGIMAN MEMORIAL CUP