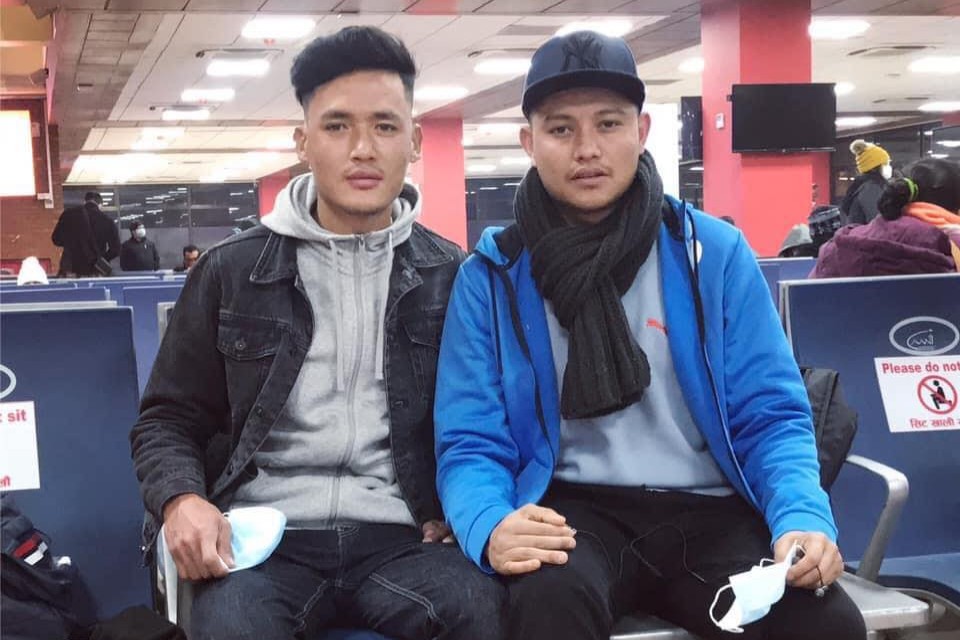 Nepal international duo Bikram Lama and Bimal Gharti Magar are off to Doha, Qatar for their treatment.

Lama has his troubled leg while Magar has ACL problem. ANFA requested Qatar FA for the treatment and latter agreed to provide medical service in the world's best medical facilities.

Both players took a flight to Doha on Friday late night.

The players will spend months in Doha, all expenses covered by Qatar FA.

Lama thanked ANFA for the support.
Nepal National Team Training At Pokhara Stadium