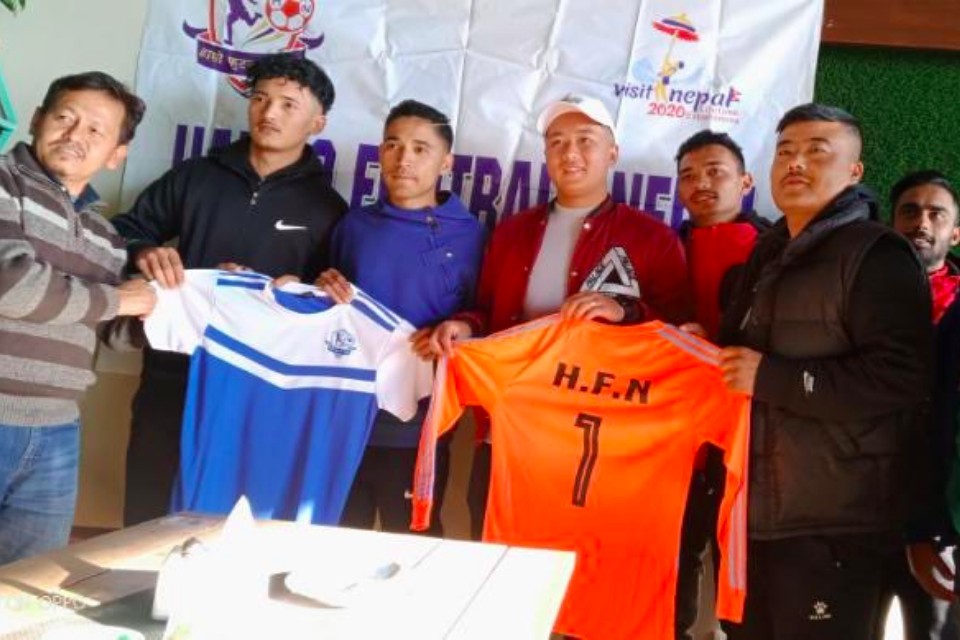 Hamro Football Nepal (HFN) has provided jerseys to its players who are participating in Tadpole Futsal tournament at Active sports complex, Lalitpur.

HNF provided the gears to the players in Kathmandu on Thursday.

HNF is the registered fans group, which aims to work together with different stakeholders for the development of fans culture and the game.

President Krishna Gurung said they handed over the gears to motivate the players.

HFN officials are:

President Krishna Gurung

VP: Suresh KC & Dan Bahadur Ale

General Secretary: Kumar Gurung

Honorary General secretary: Pawan Khatri

Dy secretary: Aashish Lamichane

Members: Hira Khand, Kushan Gurung, Niran Rai, Sudip Dahal

The fans group is officially registered at Kathmandu district administration office and is planning to carry out various activities throughout Nepal.