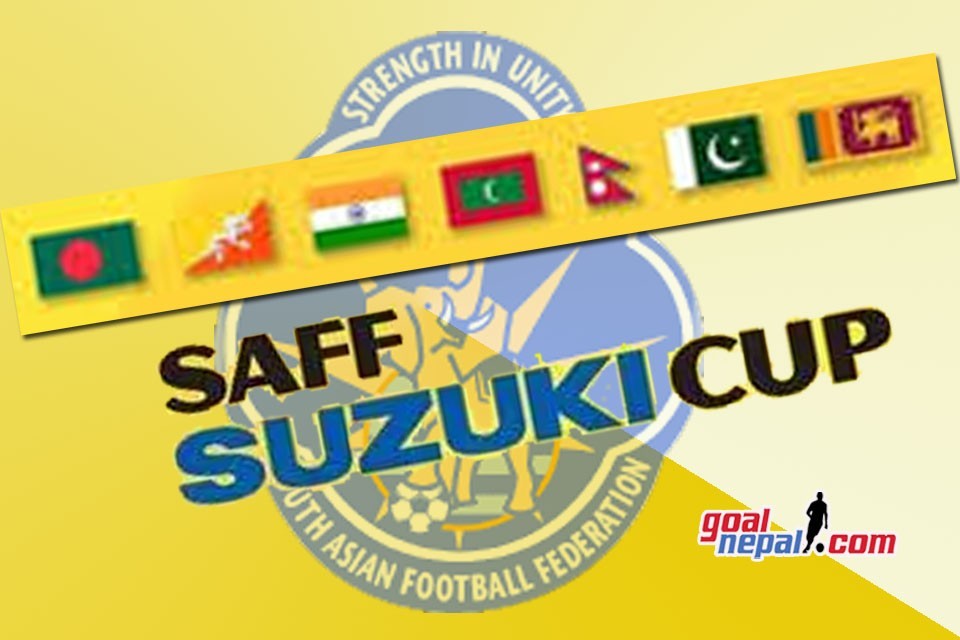 South Asian Football Federation (SAFF) has confirmed the date for 13th edition of SAFF championship.

SAFF's virtual meeting held on Monday confirmed the new date for the South Asian gala.

The event will now be played in Bangladesh from September 14-25, 2021. The event - which was scheduled to kick off in Dhaka from September 2020 - was postponed due to COVID pandemic.

Maldives are the defending champions.

Meanwhile, the meeting also confirmed the date for age-bar tournaments.

U16 women's championship will be played from August 18-27, 2021 and SAFF U19 women's championship will be played from July 13-22, 2021. The venues haven't been confirmed yet.
Second Training Session Of Team Nepal In Kuwait City