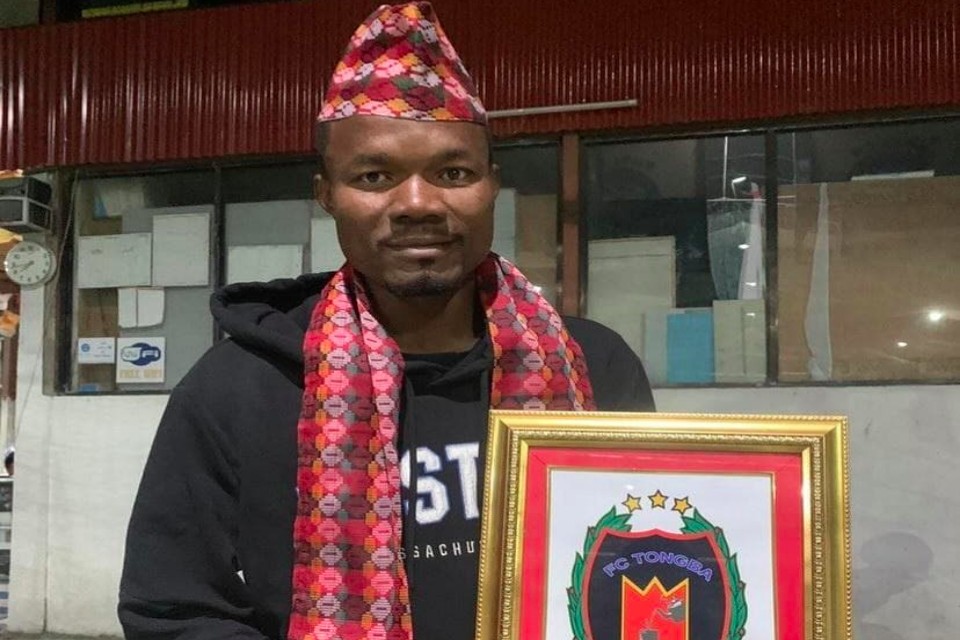 Tongba FC UK has rescued Florent Koara from Nepal to go to Ivory Coast. Koara is taking a flight to his home early Sunday morning.

He was stranded in Nepal after COVID19 nation wide lockdown. He asked for a help to many people. But finally, Tongba FC, a Nepalese club based in UK, decided to rescue him by buying an air ticket worth USD 1500. Koara had to leave Nepal by December 15 as per government's directives.

Former Nepal international Nirajan Khadka, who is now based in UK, and former ANFA academy player Suraj Rai paid a vital role in communicating the case with his peers and Tongba FC in UK.

Tongba FC, Nirajan Khadka and his family, Suraj Rai, former ANFA academy player, and Queens Gurkha engineers UK covered the expense of the airfare.

Koara also couldn't pay his house rent for eight months in Kathmandu. Player Prakash Budhathoki initiated the campaign to cover his house rent worth NRs 1,50,000.

Delighted Koara thanked Tonga FC, Nirajan Khadka, Prakash Budhathoki and friends for the kind gesture.

"I am very happy. Nepalese people are great. I will definitely come back again", said in fluent Nepali.

Many Nepalese football fans have bought air fare for other African players who were starnded due to COVID pandemic.