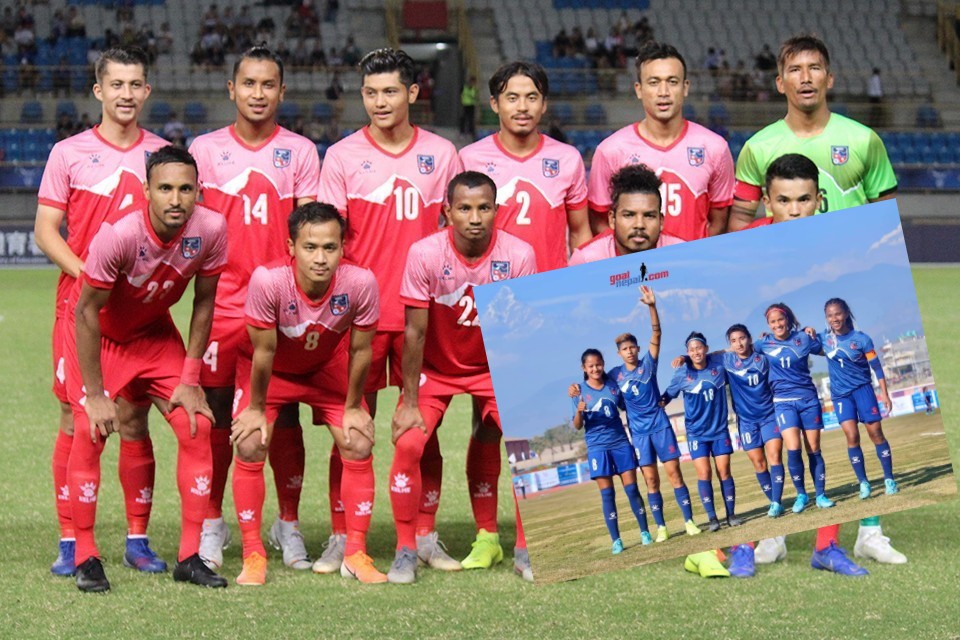 All Nepal Football Association (ANFA) has decided to pay equal monthly salary to men's and women's national team players.

Nepal has become one of the few countries in the world to pay equal (monthly salary) to men's and women's players.

The national team players will now get NRs 18,000 (approx 155 USD) per month. There is NRs 3,000 increment in men's team salary while there is NRs 11,000 increment in women's team salary.

Women's team striker Sabitra Bhandari expressed her happiness over the salary increment.

"It's a great news for us", Bhandari wrote on her social media page.

Players like Bhandari will get double advantage as they are also contracted to departmental team.

ANFA said the move is to motivate the players.

The FA however hasn't provided any details about the same bonuses provided to women's team players for winning the tournament.