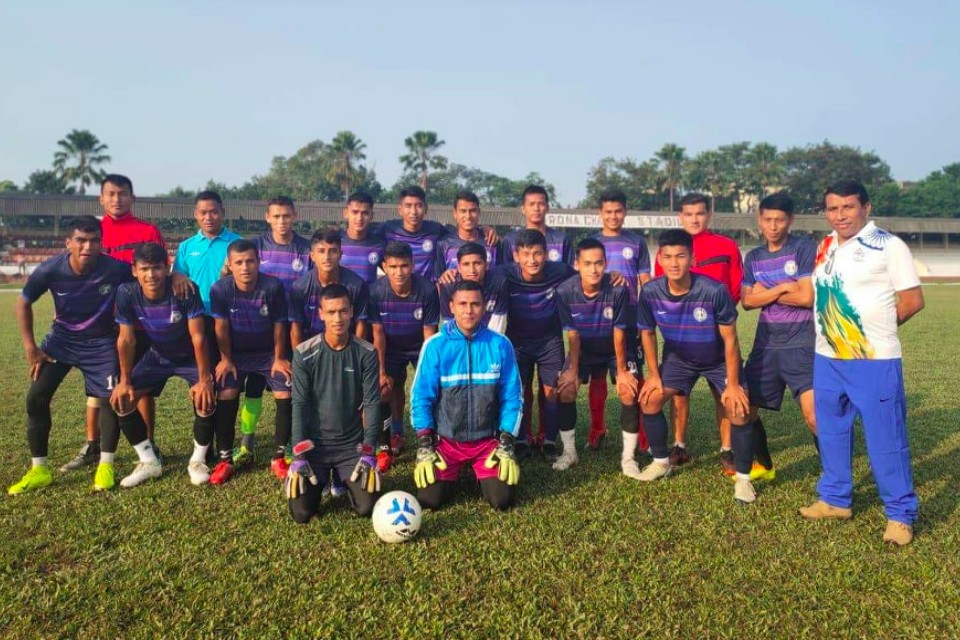 Nepalese football community has started donating money to Biswash Shrestha, who is going through tough time.

Friends of Bishwas, who are now in Indian Army have donated NRs 33,600 to Shrestha. There are many former Nepal U19 internationals in Indian Army under 39 Gorkha training centre football team.

Shiva Subedi told GoalNepal that they were glad to help their friend, who is in need of money to cover hefty medical bill of his father.

Nepal U23 player Shrestha - whose house was partially damaged in an inferno few months ago - is now struggling to cover medical bill of his father who is now in ICU at Grande hospital. His father was electrocuted last month and is undergoing treatment in Kathmandu. The family has already spent more than 12 lakhs in treatment and they need money for further treatment.
GoalNepal started a fund raising campaign with NRs 10,000 and many people are now donating the money.
Lead person of the fund raising campaign, senior player Laxman Ruchal said many people in Waling have come forward for the support.

He also requested A Division league players, ANFA and National sports council to provide more support.

GoalNepal will soon publish the list of donors.

Here is how you can help Shrestha:

Online transfer /Bank Deposit 


Bishwash Shrestha 

Machhapuchre Bank Limited 
A/C No: 2840524309472015 



Remit:


Bishwash Shrestha

Waling, Syangja, Nepal 

Mobile: 9823531906