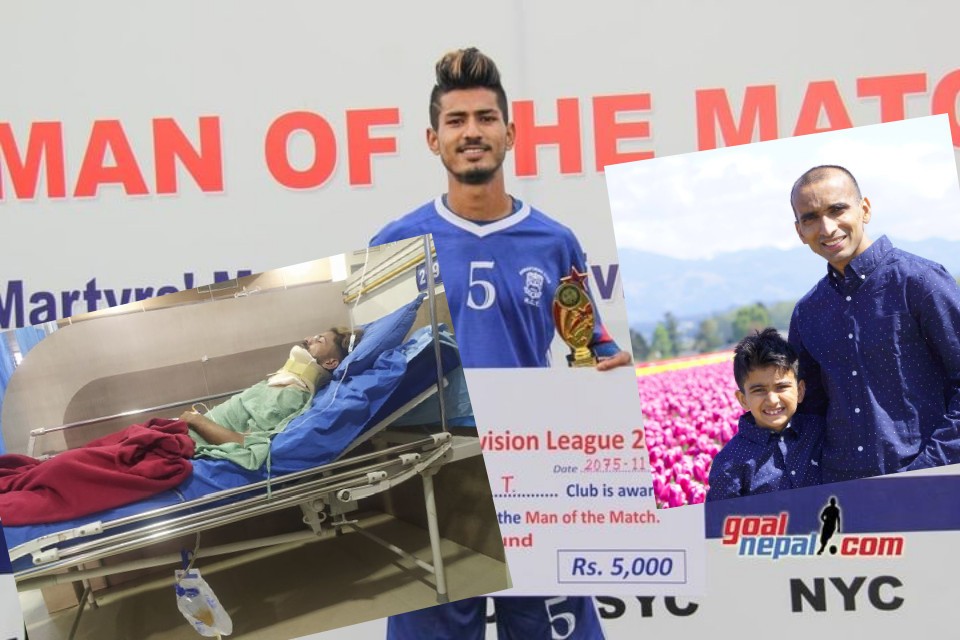 Nepalese football supporter, Pramoj Adhikari resides in USA. He loves Nepalese football so much and actively involves in charity related to Nepalese football.

He and his friends have come together for the treatment of injured football player, Lokendra Karki.

They have sent NRs 77,547 to the father of Lokendra Karki for the treatment on Tuesday. Player Karki is in ICU following bike accident in Birgunj, Parsa.

"I take my kid to practice everyday. Nobody has more passion for football than Nepalese. If all kids/youth in Nepal practice and gets proper coaching like here (in USA), we can achieve a lot in football", said Adhikari after sending the support.

He added they would provide more support to the player if needed.

On Tuesday, RCT provided NRs 50,000 for the treatment.