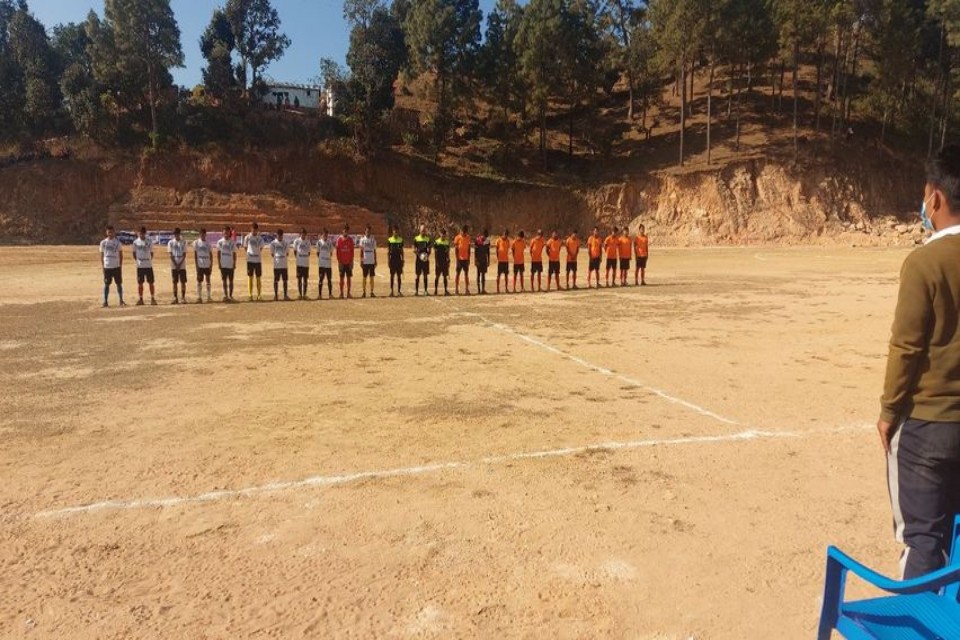 Masuriya football academy defeated Black Angel yuwa club, Achham 2-0 to enter quarterfinals of Shaileshowri Jorayal cup football tournament in Doti.

In other matches, Mount Everest defeated Chatiwon yuwa club 3-0, Chatiwon B defeated Naya yuwa soch 5-4 (PSO).

Mount Everest will play against Nawa Adarsha yuwa club Dhangadhi and Raniban sports club will meet Chatiwan B in today's quarterfinal matches.

Jorayal rural municipality is organizing the championship, which has a winning purse of Nrs 1,11,000.