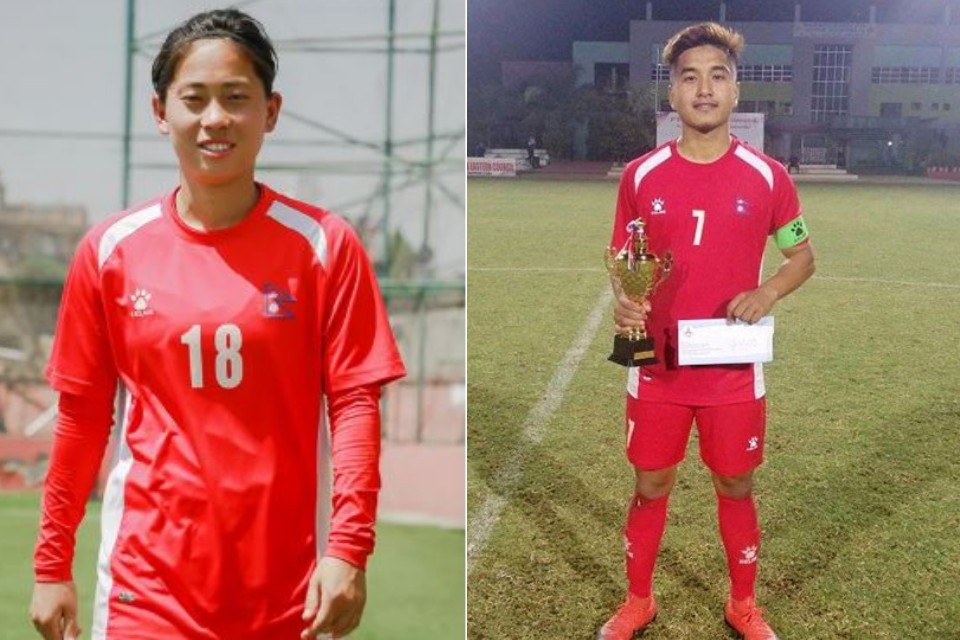 All Nepal Football Association (ANFA) has awarded prolific striker Abhisek Rijal with rising male player of the year 2075.

The FA hosted a program at ANFA complex on Friday where he received a motorbike.

Nepal women's team player, Manjali Yonjan was awarded with the same prizes in female category.

Laba Khatri received one bike for the Best Male Referee of the Year 2075, Asmita Manandhar (a scooty) for the Best Female Referee of the Year 2075, Hari Khadka (a bike) for the Best Coach of the Year 2075 and Bhagirath Aale as Lifetime Achievement Award.

The prizes were announced earlier.
A minute silence was held to mourn the death of football legend Diego Maradona.
ANFA Prez Karma Tsering Sherpa and other officials were present in the program.