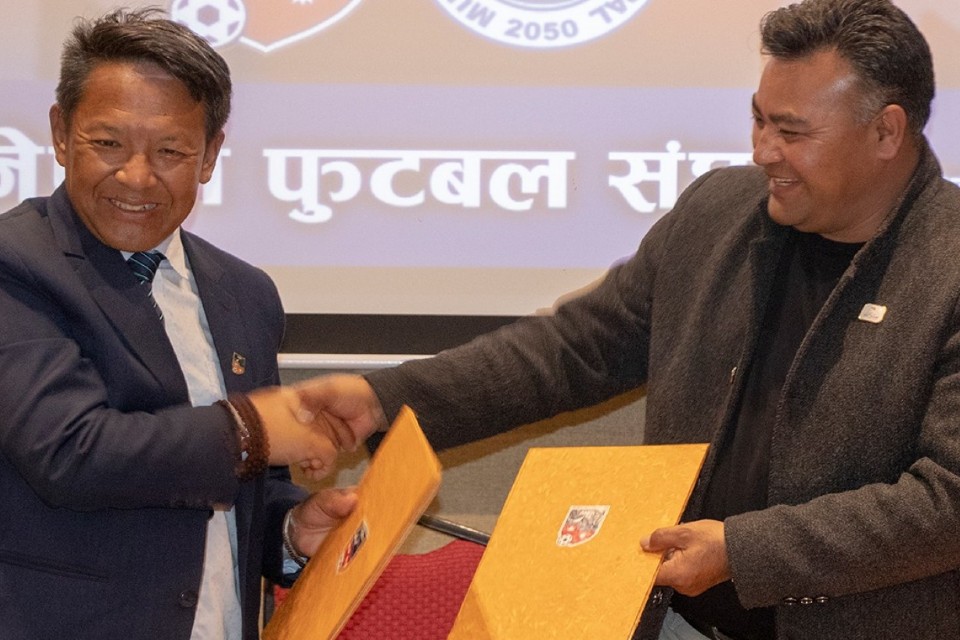 All Nepal Football Association (ANFA) has signed a strategic partnership with Municipal association of Nepal (MuAN) for the delevopment of the game in grassroots level.
ANFA president Karma Tsering Sherpa and MuAN president Ashok Byanju Shrestha signed in the deal on Friday at ANFA complex. Shrestha is also the mayor of Dhulikhel municipality.
According to the deal, MuAN will coordinate with ANFA for the grassroots football development, capacity building and tournaments.

ANFA President Karma Tsering Sherpa said, "ANFA has initiated a step to connect all the local levels for the development of football. The agreement includes various aspects of capacity building, infrastructure development and competitions. We should now focus on implementing the agreement,".

Other ANFA officials were present in the program.