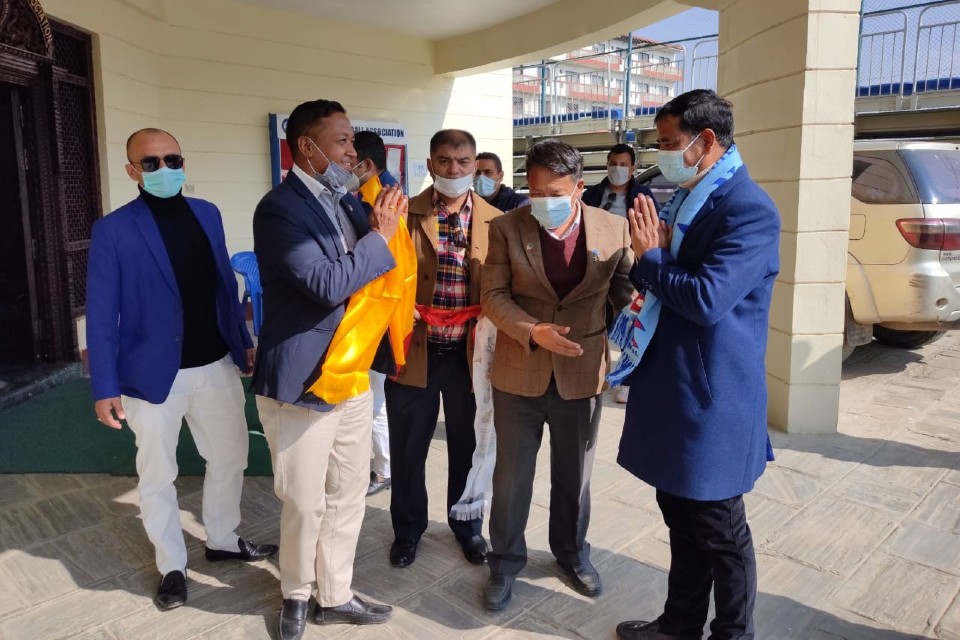 Chief minister of Karnali province, Mahendra Bahadur Shahi visited ANFA complex on Tuesday and held discussion with ANFA officials for the development of the game in remote province.

CM Shahi was welcomed to the complex by ANFA president Karna Tsering Sherpa and other officials.

The FA said the CM was interested to lend support to them for any football related project in the region.

The FA is actually working on to hold courses for referees and coaches.
"Production of coaches will help in the production of players. We will also explore plans to exploit the footballing potential of the province," Sherpa was quoted as saying.
Chief Minister Shahi also inspected the hostel and playing ground facilities at ANFA during the visit.