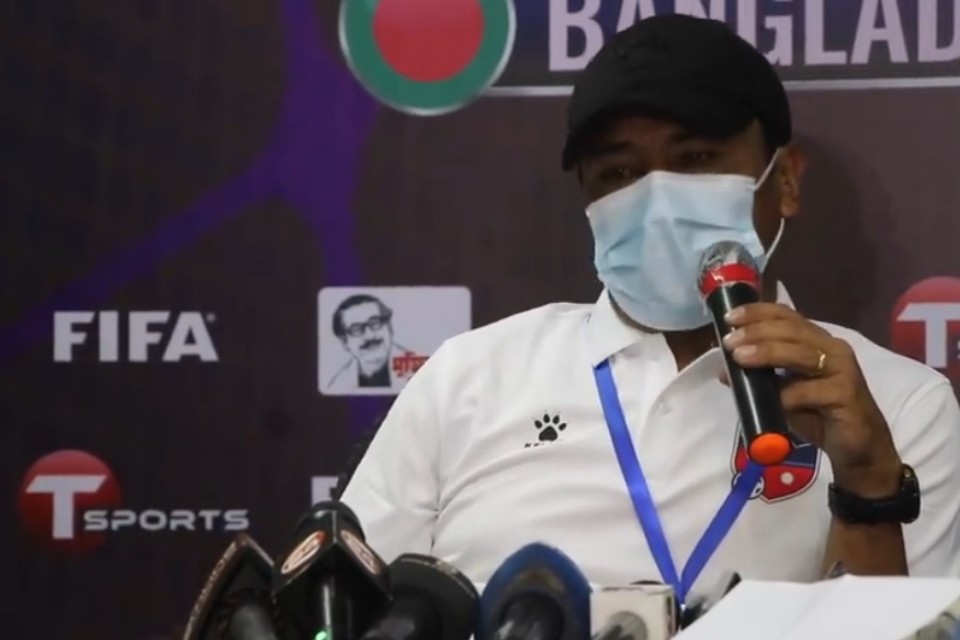 Caretaker coach of Nepal national team, Bal Gopal Maharjan said he would accept the result (0-2 loss to Bangladesh).

Speaking in the post match conference, coach Maharjan said lack of fitness and lack of experience cost the team dearly.

"As I said earlier, we have new players in the team. The players lack fitness and experience. On the top of that our major players are COVID infected. To be honest, I am satisfied with performance of players".

He added win or loss is the part of the game and would try to improve the performance in next friendly match.

"I have to accept today's result. We will try our best in next match", he added.




Second Training Session Of Team Nepal In Kuwait City