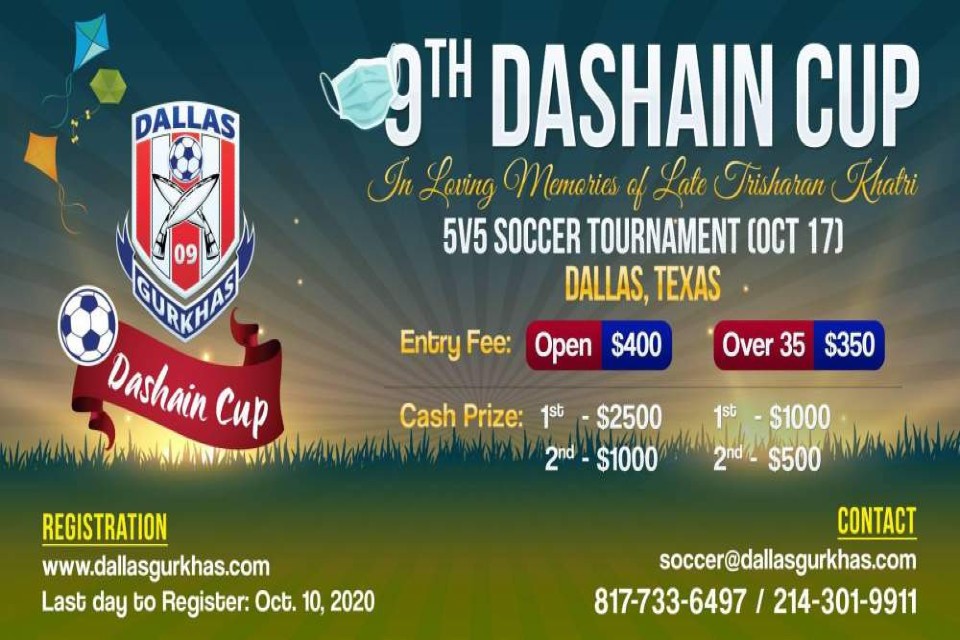 Gurkhas Dallas FC, USA is organizing 9th Dashain cup 5-A-Side football tournament on October 17.

The annual tournament will feature Nepalese teams in USA.

According to tournament coordinator, Vinod Bista, the club will also honor former Nepal international Basanta Thapa.

Former Nepal international Thapa is now residing in Florida, USA.

The champions of the one-day event will get cash prizes.

GoalNepal is one of the official web partner of the event.