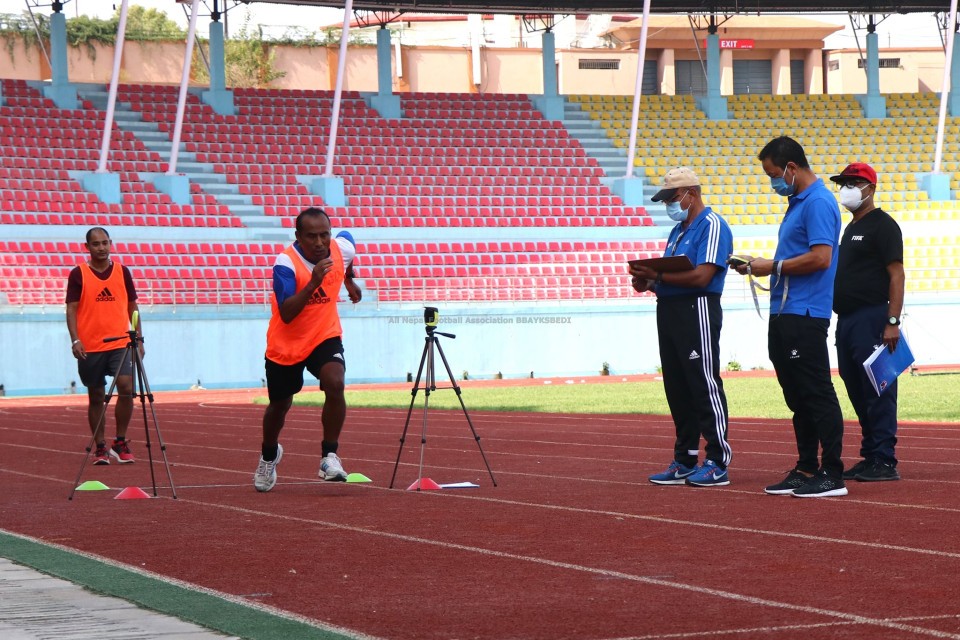 All Nepal Football Association (ANFA) has conducted a fitness test for the FIFA refereeing 2021.
23 referees took part in the test, which was conducted by senior instructors from the association.

Buddhi Bahadur Gurung, Shree Ram Ranjitkar, Gajendra Man Singh & Laba Kharti were the technical instructors.

Likewise, Kiran Giri and Sailesh Joshi were the fitness instructor.
Look Of Dasrath Rangasala In COVID Pandemic