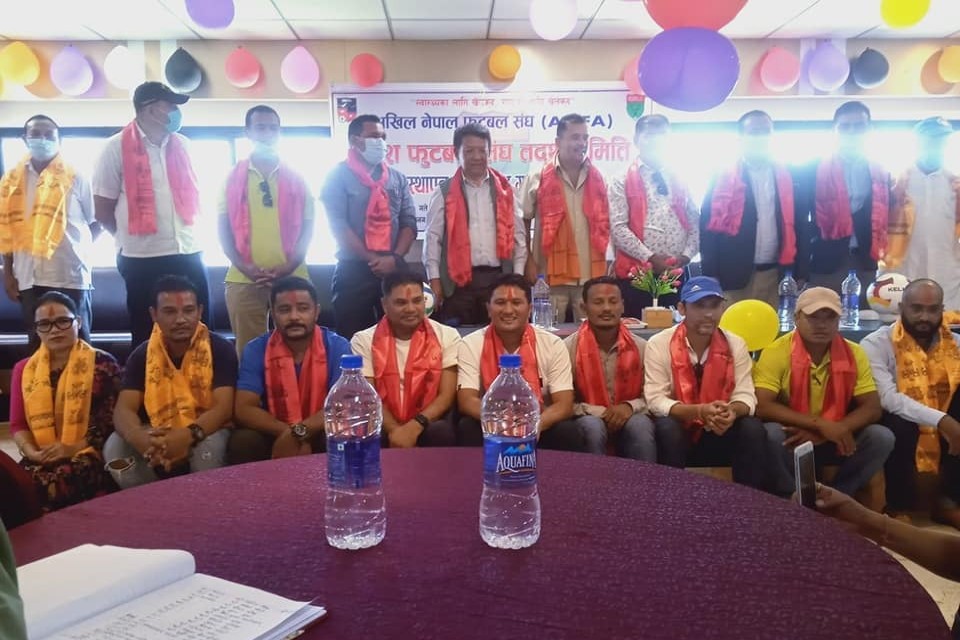 Dinesh Shrestha has been elected the president of Far Western football association.

The assembly was held in Dhangadhi on Tuesday in the presence of ANFA president Karma Tsering Sherpa.

Other elected officials are:

VP: Raghabendra Karki, Tej Bahadur Chand

General Secretary: Amrit Shah

Treasurer: Shankar Shrestha

Members: Damberi Mahara, Hem Krishna Ranjitkar, Lalman Tamang, Nripa Budha, Gopal Chaudhary, Nitesh Rawal, Dinesh Malla and Dinesh Bogati.



Far Western Khaptad Gold Cup: Far Western Vs Chyasal Youth Club Spot Kick Battle - VIDEO