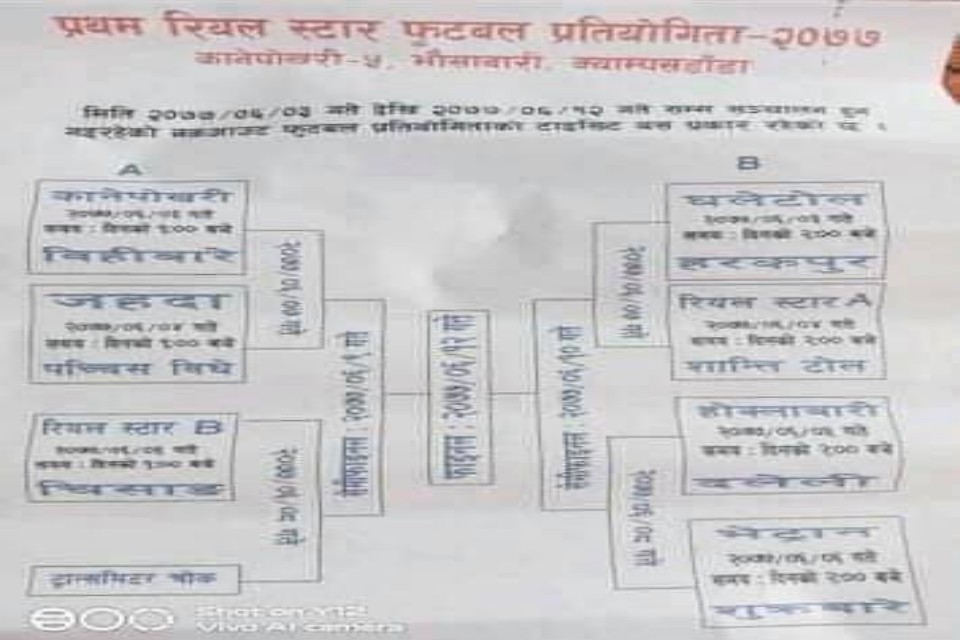 1st Real Star football tournament is kicking off today at Kanepokhari-5, Bhausabari, Morang. 



14 local teams are taking part in the event. 



It is not sure if local bodies have given permission to host the tournament in this difficult situation.



Kanepokhari will play against Bihibare in the opening match.



The final match will be played on Ashoj 12.
6th Rumpum Udayapur Gold Cup: Morang Stuns Nepal Police - MATCH HIGHLIGHTS