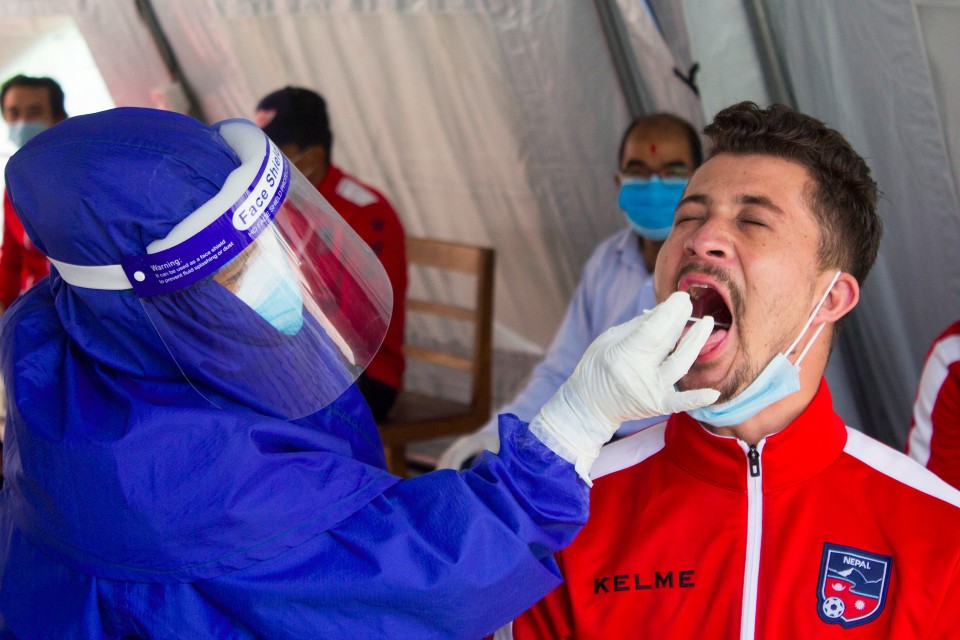 23 national team players have underwent COVID19 test today.

11 players had done it yesterday.

The players are:
Tej Tamang, Bikesh Kuthu, Aashis Lama, Ajit Bhandari, Arik Bista, Sesehang Angdembe, Bikram Lama, Amit Tamang, Suman Aryal, Bharat Khawas, Saroj Dahal, Abisekh Rijal, Suvash Gurung, Ananta Tamang, Sunil Bal, Anjan Bista, Nawayug Shrestha, Bishal Shrestha, Rohit Chand, Kiran Chemjong, Bikash Khawash, George Prince Karki, Sujal Shrestha.
Officials:
Madhu Sudan Upadhyaya (Team Manager), Krishna Bhakta Manandhar, Bikash Malla (GK Coach), Bibek Subedi (Media), Yujal Shrestha (Media) , Raju Dangol (Doctor)

Nepal is starting training from August 17 at Nepal Army HQ grounds. It is hosting Chinese Taipei, Australia and Jordan at home in the coming month of October and November.