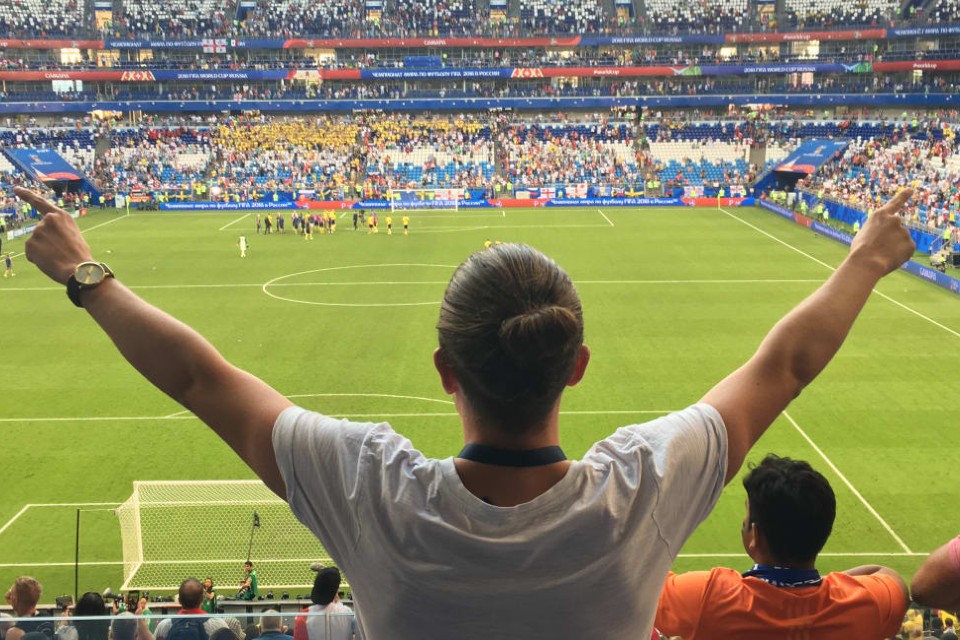 In 2011, the UN General Assembly founded the International Day of Friendship, to be celebrated annually on 30 July. With the idea that friendship between peoples, countries, cultures and individuals can inspire peace efforts and build bridges between communities.

The resolution places emphasis on involving young people, as future leaders, in community activities that include different cultures and promote international understanding and respect for diversity.

In 2018, following a Fan Focus group in Zurich and an online survey, FIFA created a self-sustaining global football community to connect and champion football fans around the world. Fan Movement was born prior to the 2018 FIFA World Cup™ in Russia.

The Fan Movement is designed to encourage conversations about global football, enable fans to share their stories, opinions and activities, and amplify their voices inside and outside of FIFA.

This community has expanded since its inception, going from 440 members to close to 1,000. Transcending language barriers, cultural differences and borders, members within this community have formed bonds through the international language of football. These are friendships that would otherwise surely never have existed.

"Last year when we were in Lyon for the Final of the FIFA Women's World Cup, I met Isabel from the Netherlands. We started talking about football and these talks have grown into a friendship. It's fascinating how football can connect people.

"I also met Marika from Japan in Lyon, and we are currently working on an art collaboration together. Without Fan Movement, I wouldn't have all these friends" said Alexandra Evgienko from Germany.

The Fan Movement is not only an online community that allows members to connect with each other through social media. More than 250 members have met with each other at international tournaments, or independently, helping to form deeper connections between the members.

These connections fuel much more than just a passion for the beautiful game. Many of these friendships have either given birth to or created a second wind for different ideas, such as promoting grassroots organisations or women's football development.

Above all, what makes the community unique is that members have found a welcoming support network; a place to have healthy debates, value each other's opinions and express themselves.

In Nepal, there are several Nepalese football fan clubs. MMC Forever and We Are Stars are some the most active fans club.