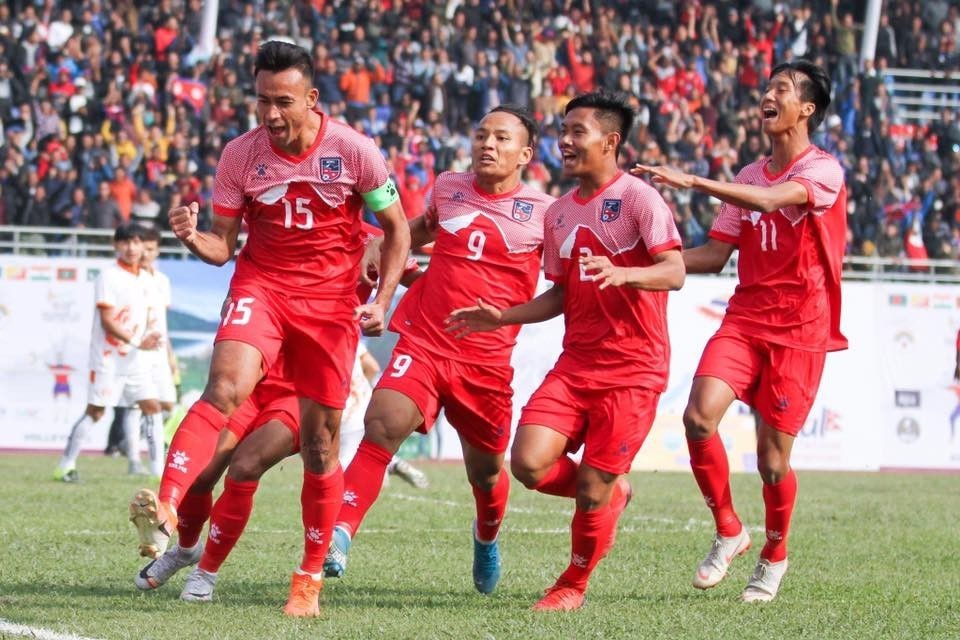 Province 1 government has honored SAG medalist players on Wednesday in Biratnagar.

Gold medalist players, Sujal Shrestha (Dhankuta), Bikash Khawas & Mikchhen Tamang (Morang), Ananta Tamang, Sesehang Aangdembe & Rejin Subba (Jhapa), Chirring Gurung (Ilam) and Hemanta Thapa Magar (Sunsari) received Nrs 75,500 reward each.

Eight women's internationals received Nrs 60,000 each for winning silver medal.

Players from other disciplines were also honored with cash prizes.

CM Sher Dhan Rai distributed reward to the players.
But surprisingly, provincial government didn't honor the coaches and officials who helped players to win the medal.
6th Rumpum Udayapur Gold Cup: Morang Stuns Nepal Police - MATCH HIGHLIGHTS