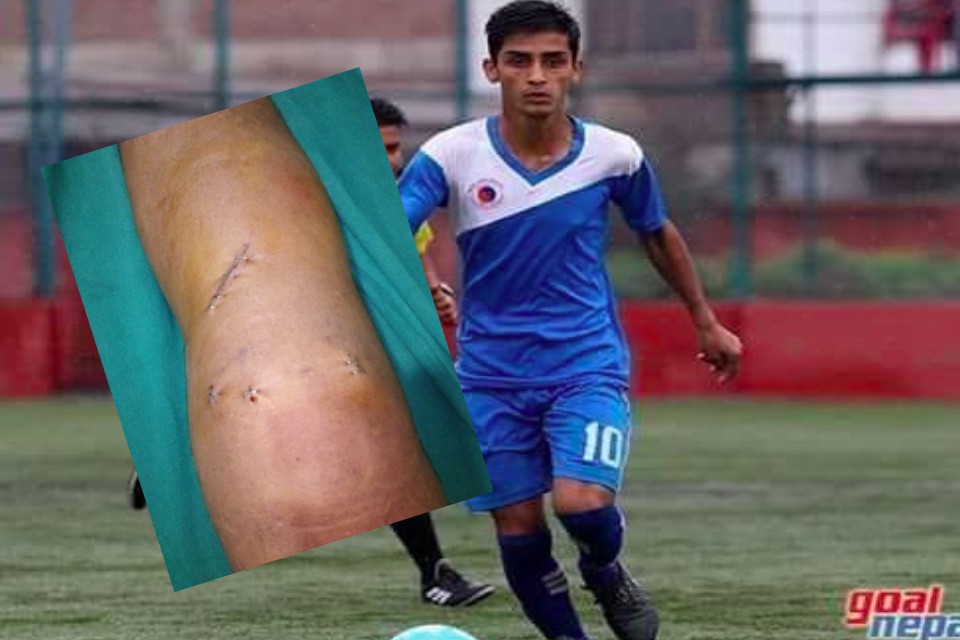 Rookie player Dipesh Prasain has thanked Friends club for covering all expenses of his Anterior Cruciate Ligament (ACL) surgery.

Friends club is A Division club based at Kopundole, Lalitpur.

Prasain recently suffered knee injury while playing for the club.

"My ACL surgery was done at KMC hospital by the team of Dr. Rajiv Manandhar. I am very happy that the club has covered all expenses of the surgery and rehab process.

"I would like to thank the club and physio Nabina Shrestha for the support", said Prasain.

It was time when players used to struggle for the treatment. Now ANFA has made it compulsory for clubs to have proper insurance for the players.

"I would also like to thank ANFA for the rule. I think all players are now worry-free", added Prasain.
BRIGADE BOYS CLUB VS FRIENDS CLUB - TWO GOALS !