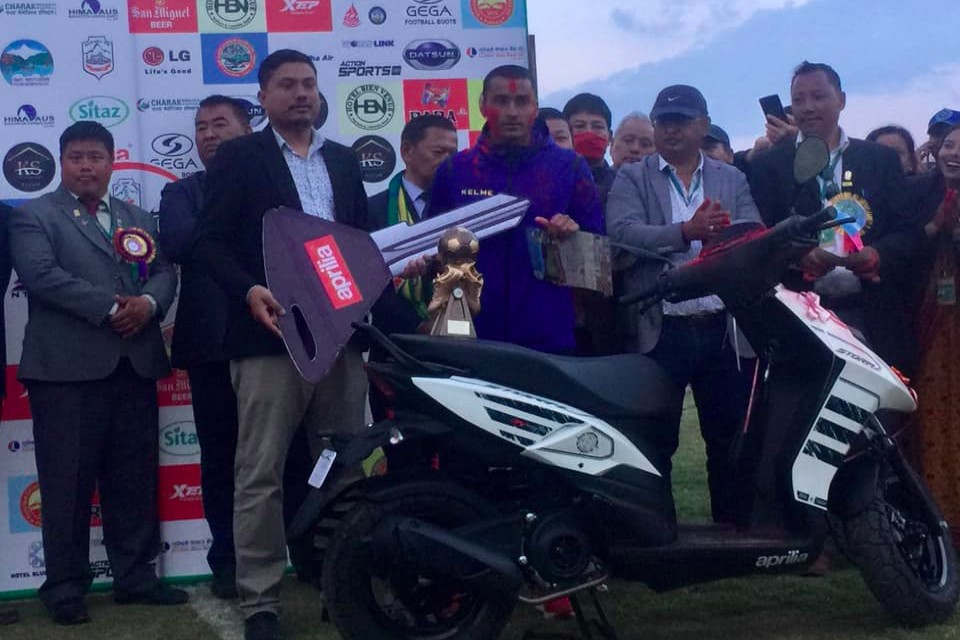 Nepal Police Club defender Ajit Bhandari has been adjudged the most valuable player of 18th Aaha! RARA Gold cup football tournament.

Bhandari received one scooter. NPC lost the final match 4-3 on penalties to MMC.

Here are the best players and the coach:

Best coach: Fuje Tope (MMC)

Best GK: Ashok Baral (MMC) + Man of the final match (Nrs 5000).

Best DF: Suraj BK (MMC)

Best MF: Nitin Thapa (MMC)

Best FW: Anjan Bista (MMC)

All of them got Nrs 15000 cash each.

Sahara club organized the championship. The champions received Nrs 10 lakh.