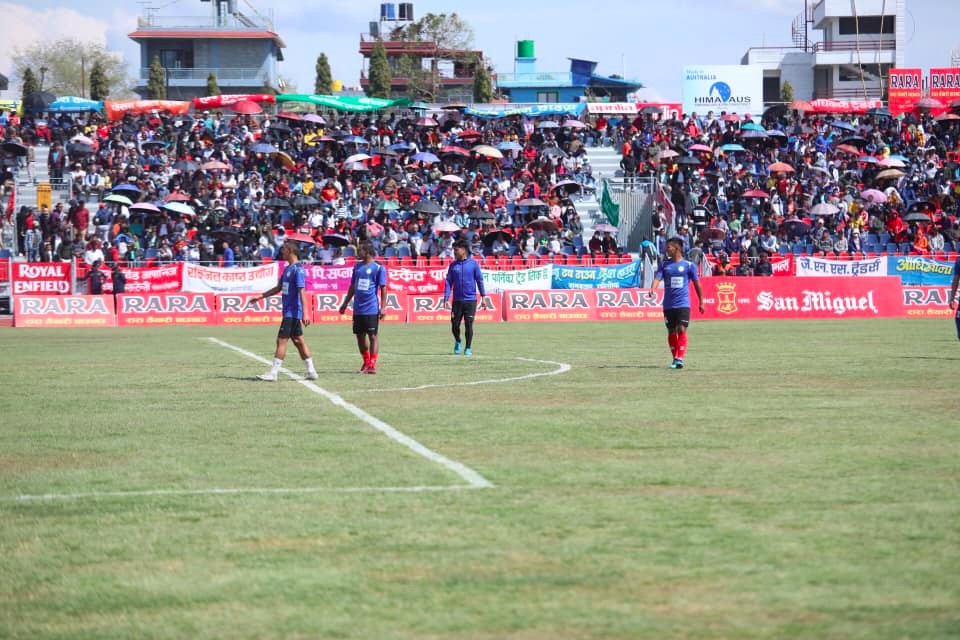 MMC is playing against Nepal Police Club in the final match of 18th Aaha! RARA Gold Cup at Pokhara stadium.

Here is the update:

1' Peeeeeep!

10' MMC 0 NPC 0.

20' Both teams are scoreless.

90+ Regulation time ends. 0-0.

30 mins of extra time.

MMC beats Nepal Police on penalties to lift the title.

CONGRAAAAAATS !