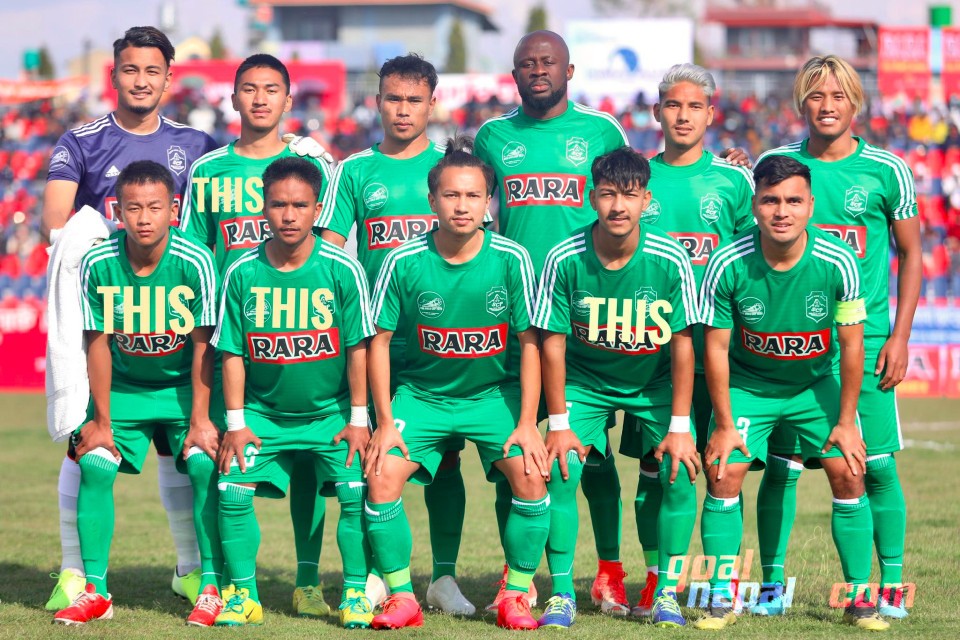 Sahara club is running football academy since many years. Today, they feel extremely proud to see their new graduates playing Aaha! RARA gold cup football tournament.

Six players from their academy donned green shirts against A Division team. Brigade Boys club. The club defeated BBC 3-2 in a thrilling match at newly constructed Pokhara internationl stadium.

Those six players are Abhisek Rana, Anish Limbu, Kamal Magar, Jiwan Rayamajhi, Pramish Gurung & Sishir Chhetri.

Coach Bishnu Gurung fielded four of them in first XI.

"We are very happy to see our players playing top football", said club's media director Sudarshan Ranjit.

The club organizes Aaha! RARA gold cup to collect fund for its football academy.
4th Jhapa Gold Cup Kicks Off; Jhapa Beats Sahara Club