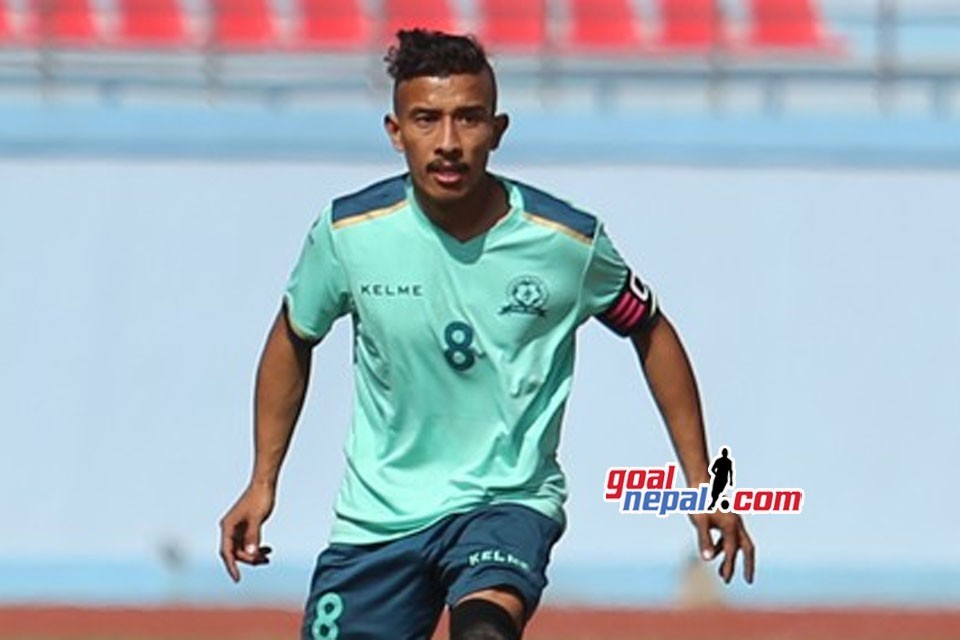 All Nepal Football Association (ANFA) has suspended skipper of Saraswoti youth club, Dipesh Shrestha for two years.

The FA said they found him guilty (violating the code of conduct) but didn't mention what was the case.

According to FA, Shrestha has been fined Nrs 50,000 and a complete ban (national/international) for two years.

Saraswoti youth club has been relegated this season. They registered only win against Himalayan Sherpa (4-3). Many believe that the match was not usual.

ANFA didn't mention anything but it is believed that Shrestha tried to manipulated the match.

The FA also took action against HSC manager Bijendra Pudasaini and GK coach Meen Bahadur Basnet. Pudasaini has been fined Nrs 30,000. FA sent strong warning to Basnet for his misconduct.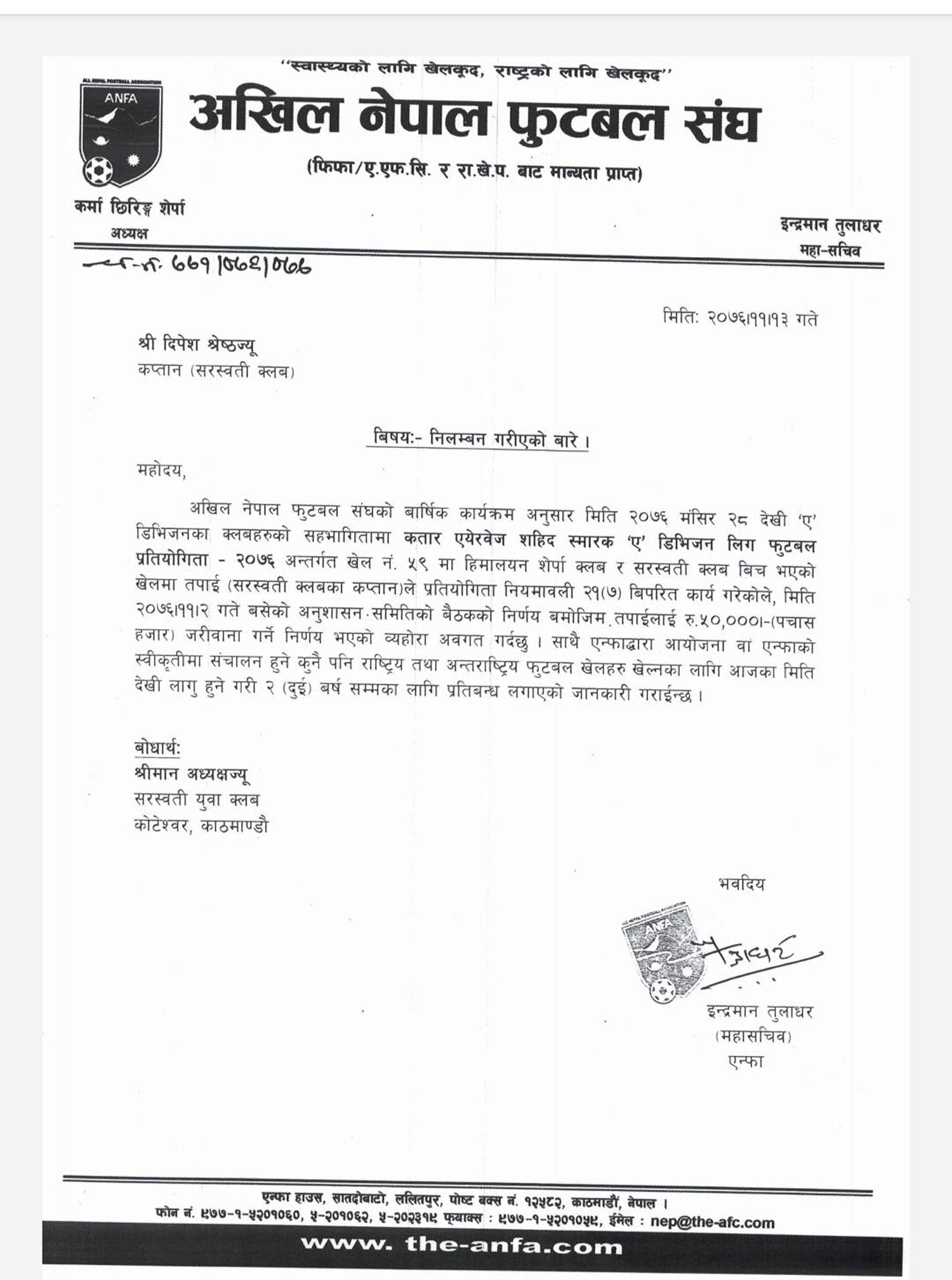 Look Of Dasrath Rangasala In COVID Pandemic