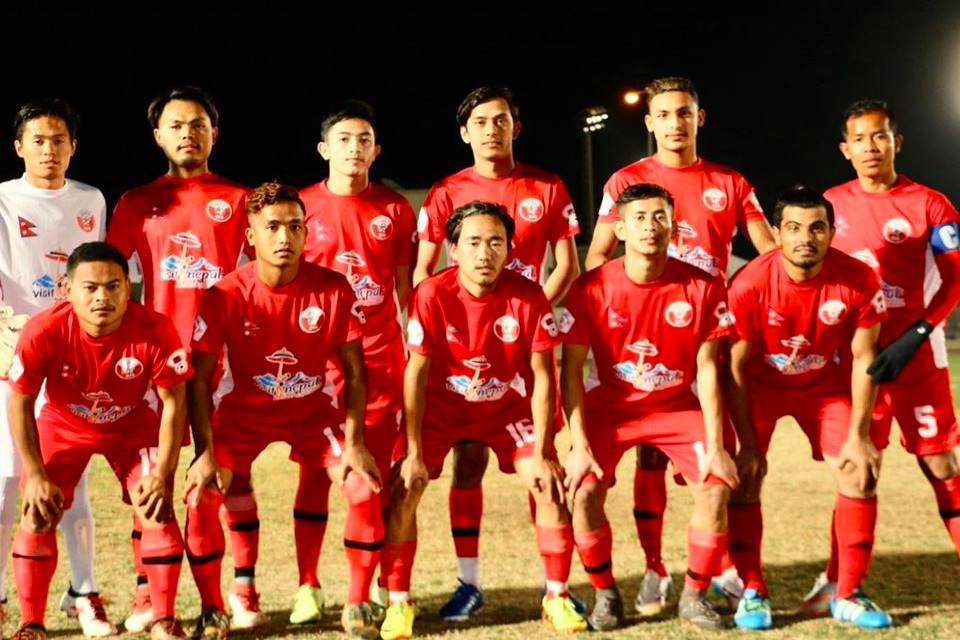 Nepal football team, Qatar, a Nepalese community team, has continued winning streak in Asian football communities 2020.

Nepalese community team thrashed Philippines community football team 9-0 in Doha last night.

Syanshu Bhusal, Arjun Subba and Surendra Budhathoki scored brace each while Rakesh Sapkota and Sanjaya Mandal scored apiece for the winners. Another goal was scored in an own post by Philippino defender.

The team had earlier defeated Bangladesh 5-0 and had played 1-1 draw against India.

Qatar FA is organizing the championship.