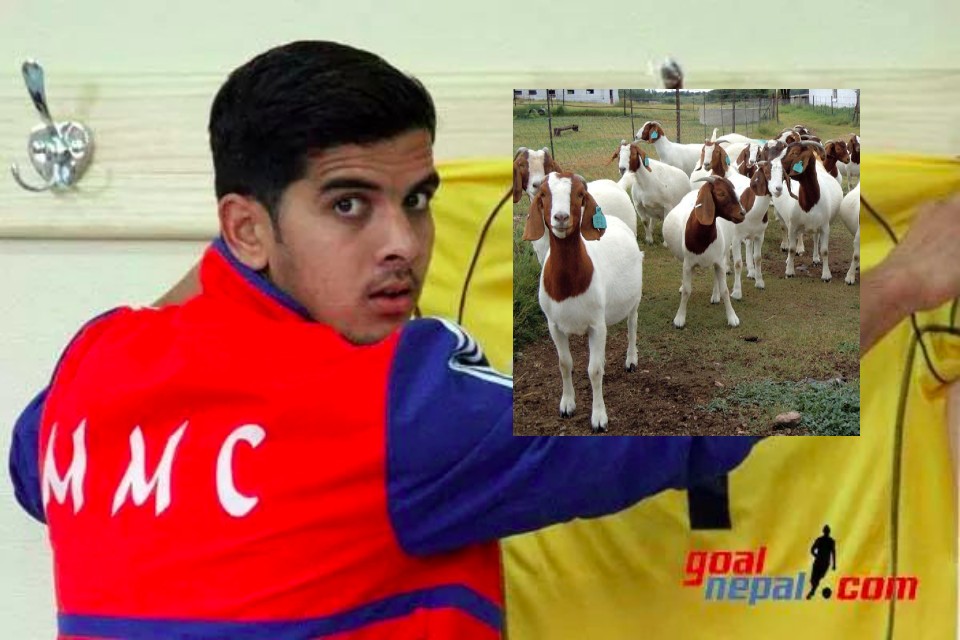 Former U19 goalie Birendra Bahadur Chand has left his football playing career to start a new chapter - A businessman.

Chand, with the Nrs 2 crore investment made by his father, has started goat & agricultural farm at Gobariya, Kanchanpur.

Chand - who represented Nepal U14, U16, U19, FWFC and even played from MMC - started the farm in 7 bigah land.

According to chand, one bigah land is separated for goat farm and remaining six bigahs is for grass farming.

They have brought boer goats from Australia.

"Our aim is to make Far Western province independent in meat consumption", said Chand.