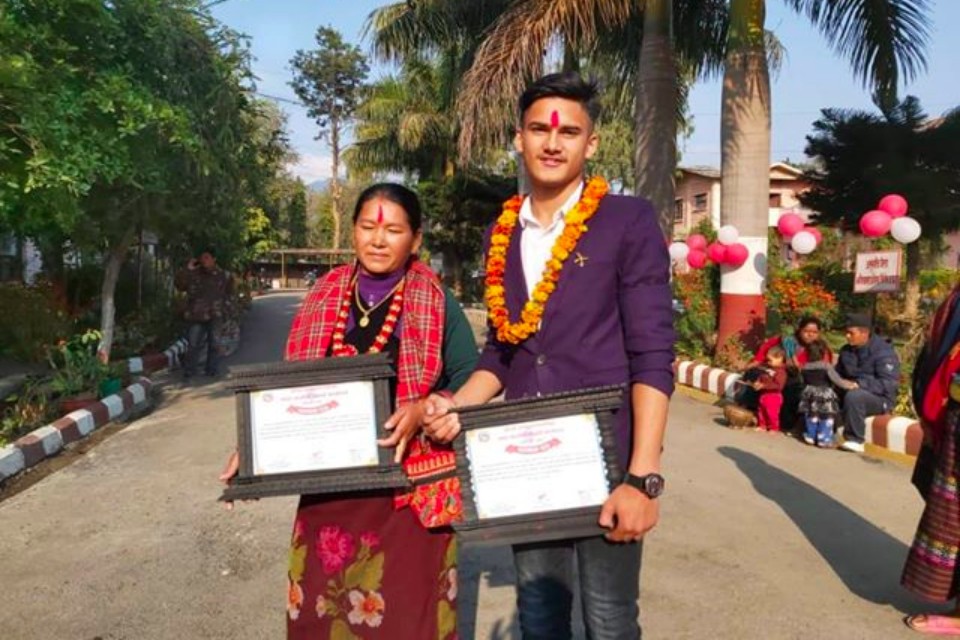 Gorahi submetro has motivated Nepal U16 goalie Jineyas KC and Nepal U19 FW Akash Budha Magar.

The submetro honored the players on its 42nd anniversary of the city recently.

Jineyas KC and mother of Akash Budha Magar received the honors in Gorahi. Budha Magar plays from Nepal APF.

Jineyas KC played from Nepali U15 team in SAFF U15 championship 2019 held in India and AFC U16 qualifiers held in Jordan.


Akash Budha Magar is a silver medalist of SAFF U15 championship 2017 held in Nepal and represented Nepal in AFC U16 and AFC U19 qualifiers.

From Sandeep Oli


Beljundhi Mini Stadium - THE NEW SPORTING COMPLEX IN DANG, NEPAL