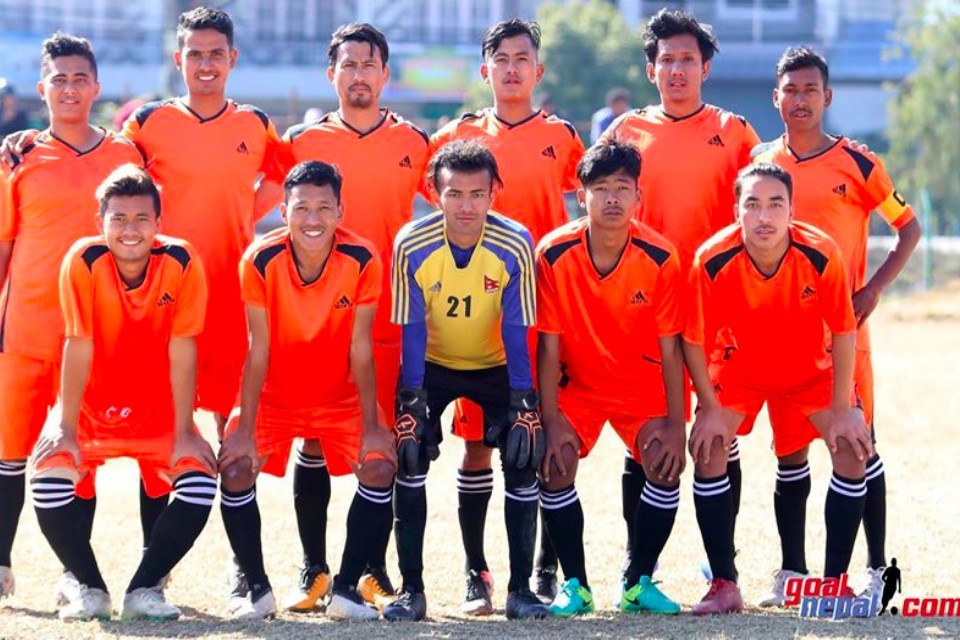 Lamjung district champs Triveni yuwa club has clinched the title of Gandaki province league at Lekhnath, Pokhara.

Triveni youth defeated Kaski district champions Adarsha yuwa club 2-0 in the final match played at Lekhnath on Tuesday.

Gandaki CM Prithvi Subba Gurung, ANFA president Karma Tsering Sherpa and other special guests distributed prizes to the winners.

The champions received Nrs 5 lakh and a place at ANFA president's Cup. Runners up team got Nrs 3 lakh.

Winning team president Shijan Shrestha congratulated the players and thanked all for their support.

ANFA organized the league with the support from Gandaki province government.