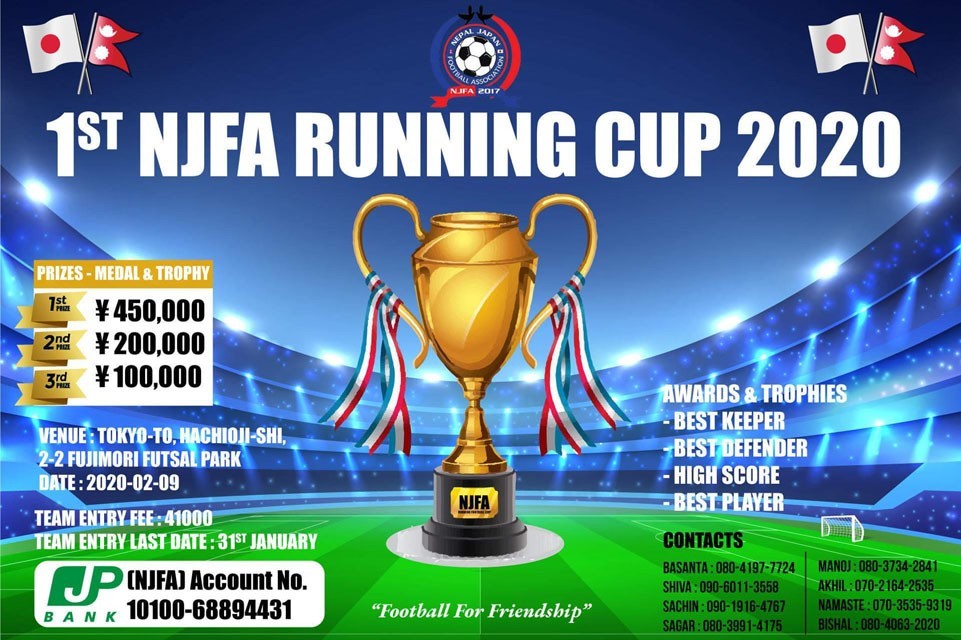 Nepal Japan Football Association (NJFA) is organizing 1st NJFA running cup football tournament on February 9 in Tokyo.

General secretary of the association, Manoj Shrestha said that team registration is open for interested teams.

Last date for team entry is January 31. Team entry fee if Yen 41,000.

The winners will get Yen 4,50,00 and runners up team will get Yen 2,00,000. Third placed team will get Yen 1,00,000.

The president of the association, Basanta Gauchan requested interested teams to register their name at the earliest.