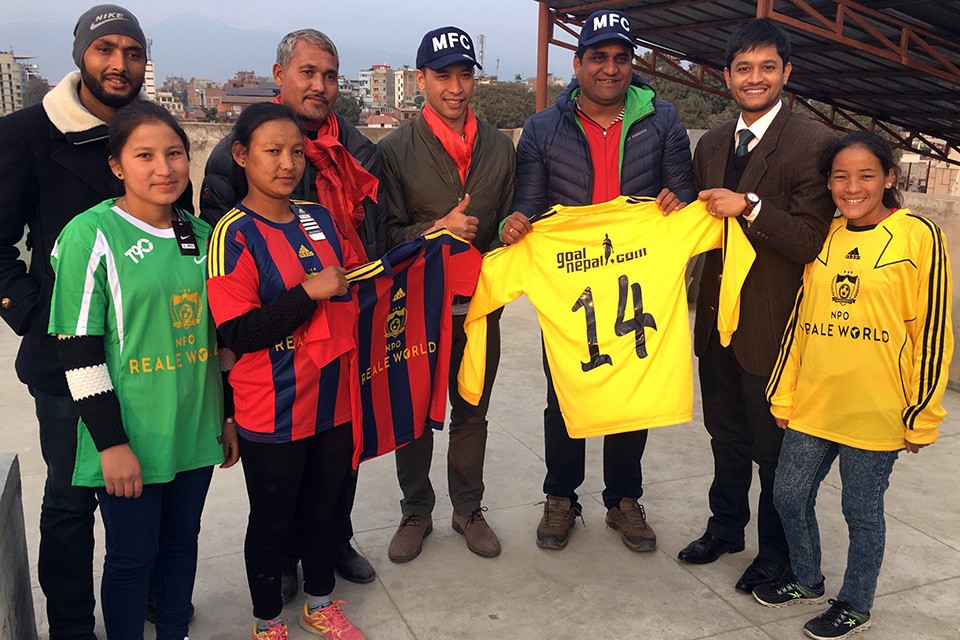 GoalNepal Foundation has donated 60 jerseys and 10 footballs to girls in remote Mugu district.
NPO Real World, Japan and Machhapuchre FC Australia have supported GoalNepal Foundation for the gears.
Biba Publications CEO Bikram Thapa, Machhapuchre FC president Bijen Batajoo, CA member Gopal Bam jointly donated the gears to renowned director Bhojraj Bhat and girls from Mugu district amid a program in Kathmandu on Sunday.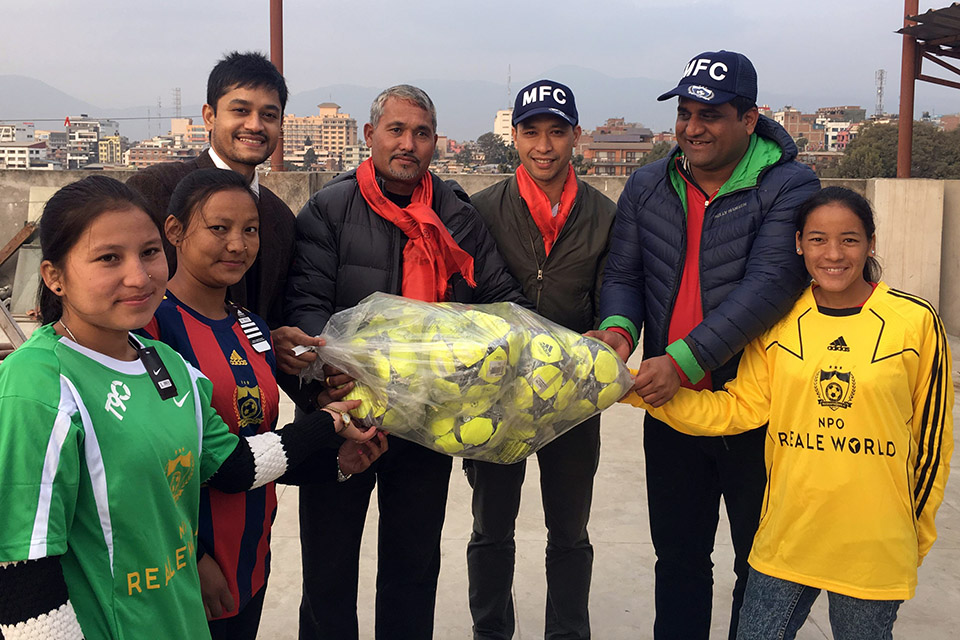 Bhat, who has directed famous Sunakali documentary, will distribute gears to the players in Mugu district.
Biba Publications CEO Thapa thanked NPO Real World Japan and Machhapuchre FC Australia for their support.
"GoalNepal is tirelessly working for the promotion and development of Nepalese football for nine years. We are promoting youth football and women football in the country. We would like to thank NPO Real World Japan and Machhapuchre FC Australia for believing in our movement", said Thapa.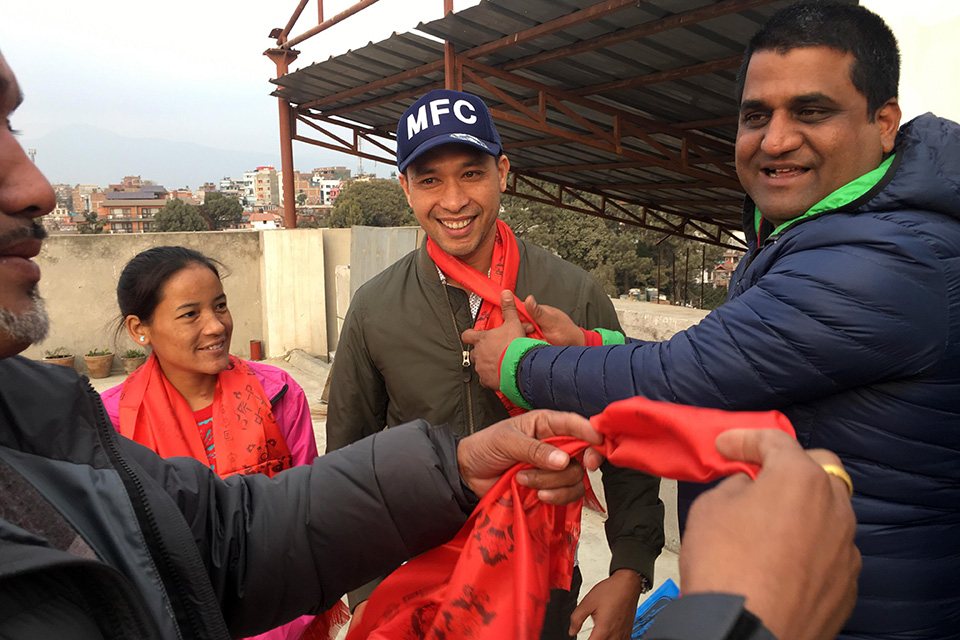 Machhapuchre FC president Bataju said, "We are very proud to be associated with GoalNepal for this program. We promise more support in coming days".
CA member Bam thanked GoalNepal and other supporters for their help.
Bhat also appreciated GoalNepal for their movement in Nepal.
"I would like to thank Mr. Thapa and his team for their hard work in the field of sports. We will train girls in Mugu for four months. We have already hired one football coach. We really appreciate the support provided by GoalNepal and other supporting hands", said Bhat.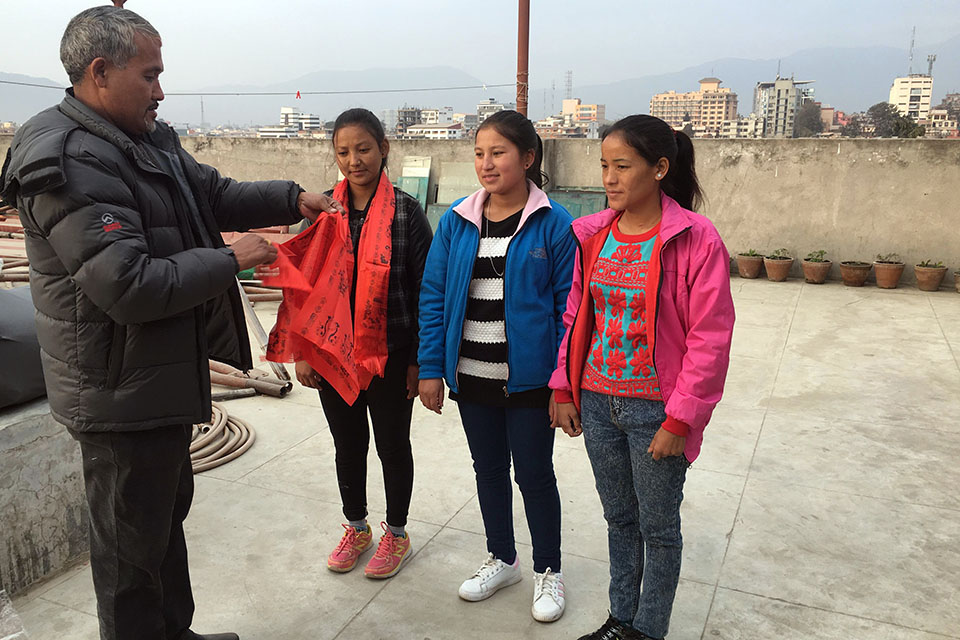 Biba publications, which owns GoalNepal.com and KhelDainik.com, is proud to work for the development of Nepalese sports.