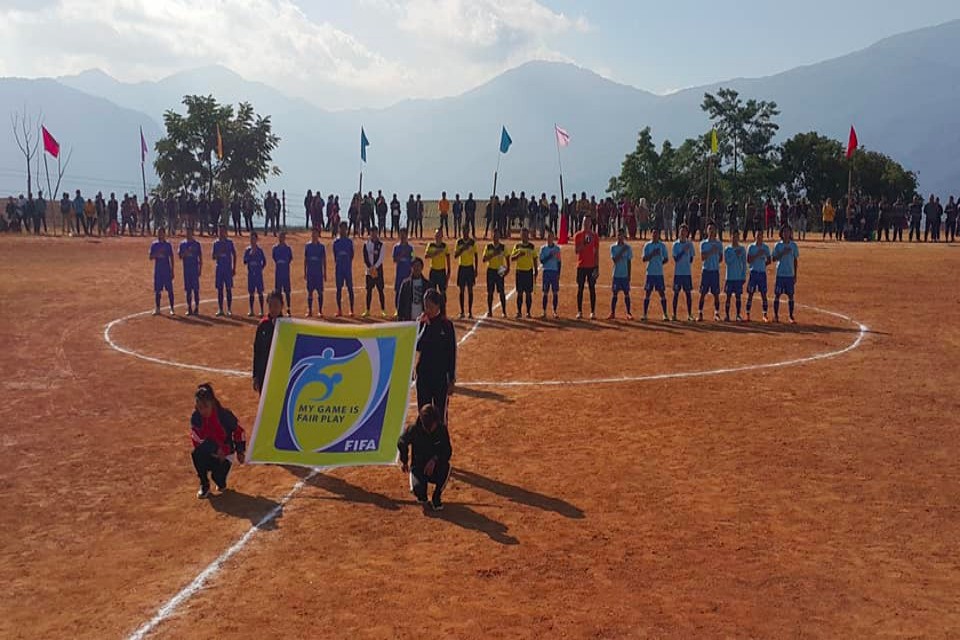 Khotang Bhagwati sports club and Kulung yatayat have entered semifinals of Bhojpur mayor cup football tournament.

Khotang defeated Namuna FC 1-0.

In the second match, Kulung sidelined Bhojpur ward number 1 5-4 on penalties to enter semifinals.

Amtek 11 will meet Bhojpur 7 and Bhojpur 10 will play against Deurali FC in today's matches.

Bhojpur DFA is organizing the championship, which has a winning purse of Nrs 5 lakh.