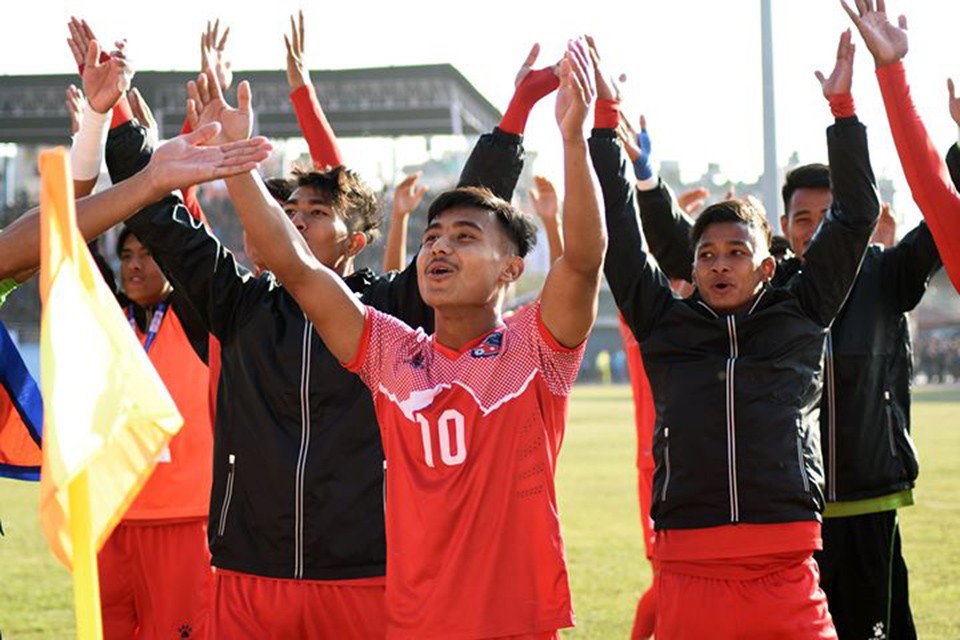 The Viking Thunder Clap is a football chant performed with a loud shout and a clap. The chant has been performed by fans of a number of clubs, but came to prominence during the UEFA Euro 2016, when fans of Iceland national team introduced their 'viking clap' or 'volcano clap' with a 'huh' chant.

During 2018 FIFA World Cup where Iceland was one of the participating teams, the clap once again drew attention. The Viking Thunder Clap has been adopted by fans of many countries worldwide.

For the first time today, Nepal olympic side performed a chant at Dasharath stadium after beating Maldives 2-1 in 13th SA Games 2019.

Here is the video:

Viking Thunder Clap For The First Time In Nepal !