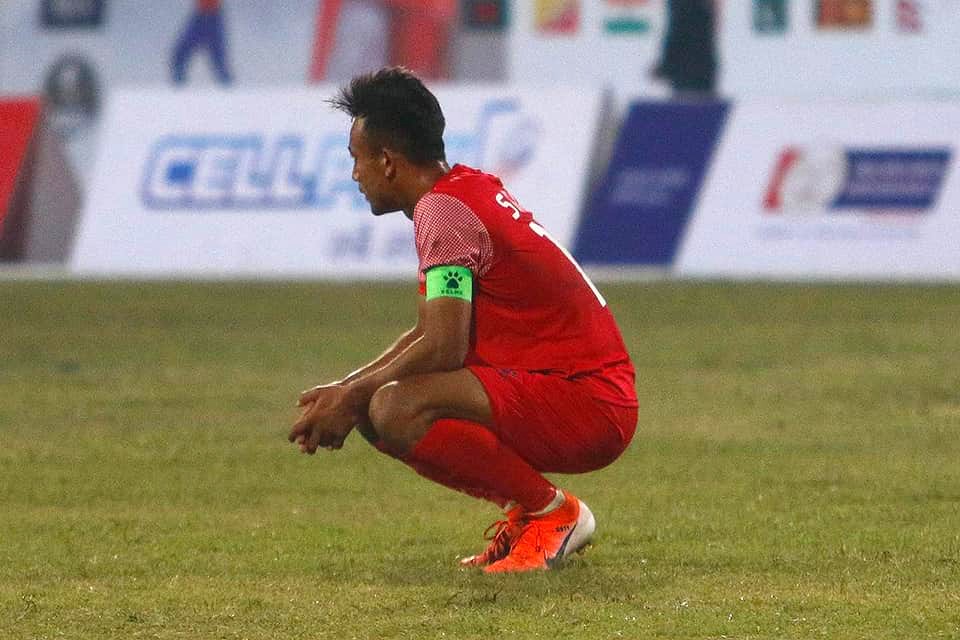 Nepal Olympic team played out 1-1 draw against Sri Lanka in 13th SA Games at Dasharath stadium.

Team Nepal was frustrated with late goal they conceded.

Skipper Sujal Shrestha said, "This is not the result that we wanted. We will fight for the results in coming matches".

He also thanked supporters for their rocking support.

"We would like to thank all for their amazing support", he said on his FB page.

Nepal will now play against Maldives on December 6 and against Bangladesh on December 8.

Pic: Sujal FB
Viking Thunder Clap For The First Time In Nepal !