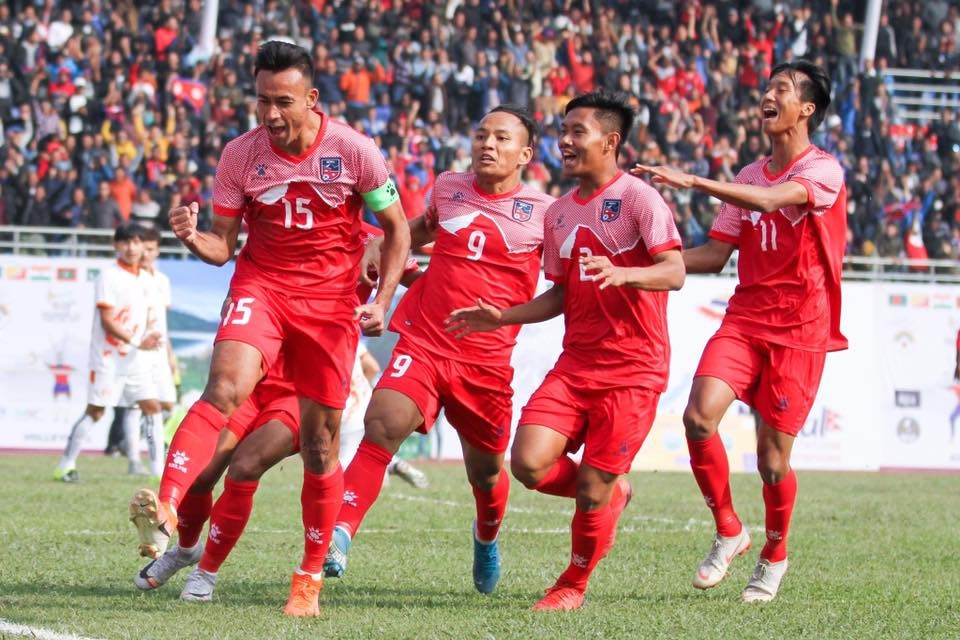 Nepal U23 has started 13th SA Games with 4-0 win over Bhutan at Dasharath stadium on Tuesday.

Skipper Sujal Shrestha struck twice while Abhisek Rijal and Mikchhen Tamang scored apiece for the hosts.

Shrestha opened the firing in 5th minute utilizing defensive blunder from Bhutanese defender. After break, Nepal scored three goals.

Shrestha doubled the tally in 60th minute. Abhisek Rijal made it 3-0 right before his substitution and Mikchhen Tamang scored a beautiful free kick goal to make the score line 4-0.

Nepal will play against Sri Lanka tomorrow. There are just five teams taking part in the event. Top two teams after round robin matches will play for the final match.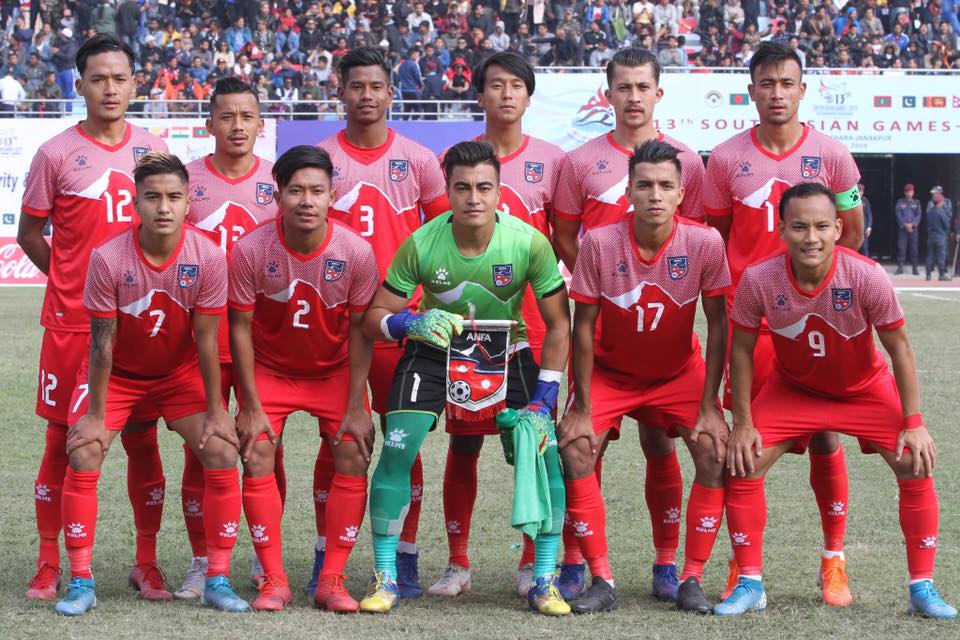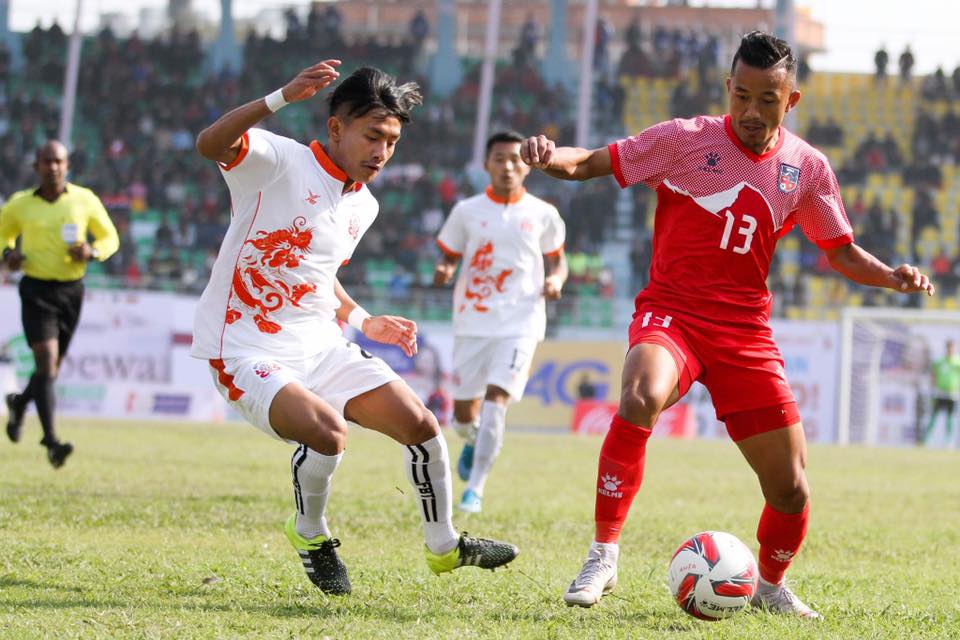 Viking Thunder Clap For The First Time In Nepal !