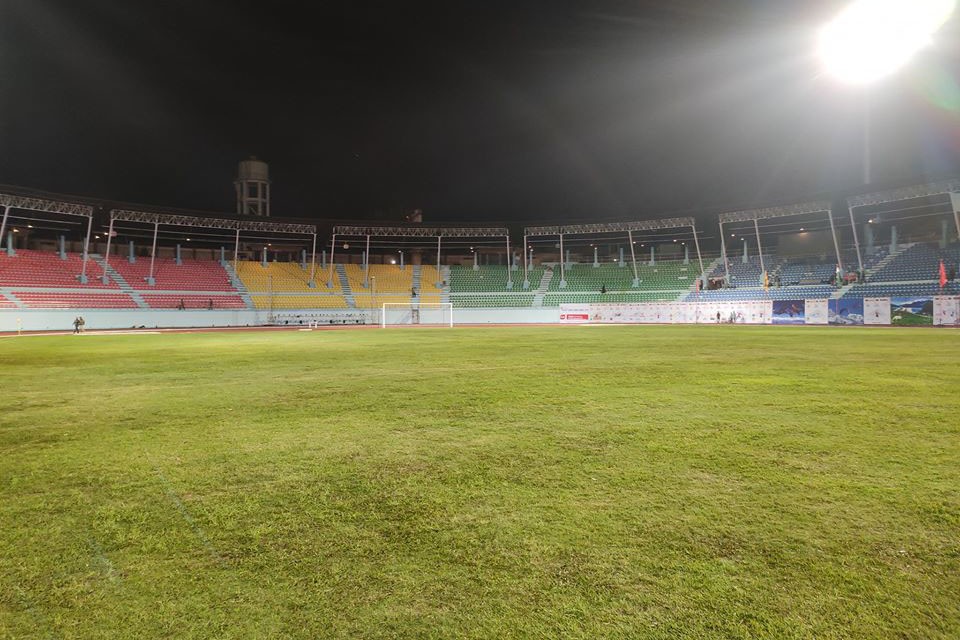 Coaches from Maldives, Sri Lanka and Bhutan have shown dissatisfaction over changed fixture of men's football event.

Maldives coach Petr Segrt, Sri Lanka coach M.N Packeer Ali and Bhutan coach Pema Dorji expressed their dissatiscfaction over the cramped fixtures.

"The organizers have violated rules of FIFA. We can't play two matches in a gap of 24 hours. We will discuss with association before playing", said coach Segrt.

Coaches said hosts shouldn't have changed the fixture after India Sub. They opined hosts should have awarded three points to the opponent teams from the actual schedule.

Men's football fixtures of 13th SA Games has been changed after India snub to the event.

Bangladesh will play against Bhutan in the opening match at 1 PM NST and Maldives will play against Sri Lanka at 5 PM NST on December 2. 



Here is the new match fixtures: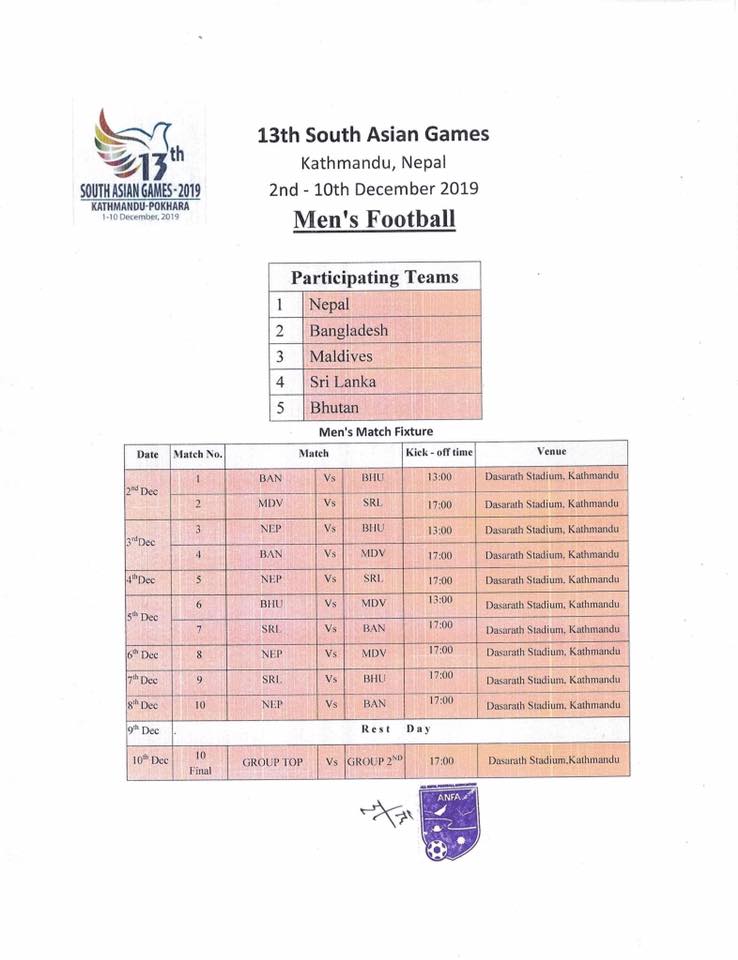 This fixture has also shocked football lovers.

If you go through the FIFA rule:

1. The venues, dates and kick-off times of the matches shall be proposed by the Organising Association, subject to the approval of the FIFA Organising Committee.

2. The FIFA Organising Committee shall fix the dates and venues of the matches, allowing each team a minimum rest period of 48 hours between matches.

In this tournament, teams are playing their second match in just a gap of 24 hours.

Organizers may say that the event is not sanctioned by AFC and FIFA but the organizers should respect the norms of the game when you are hosting international tournament.
Viking Thunder Clap For The First Time In Nepal !